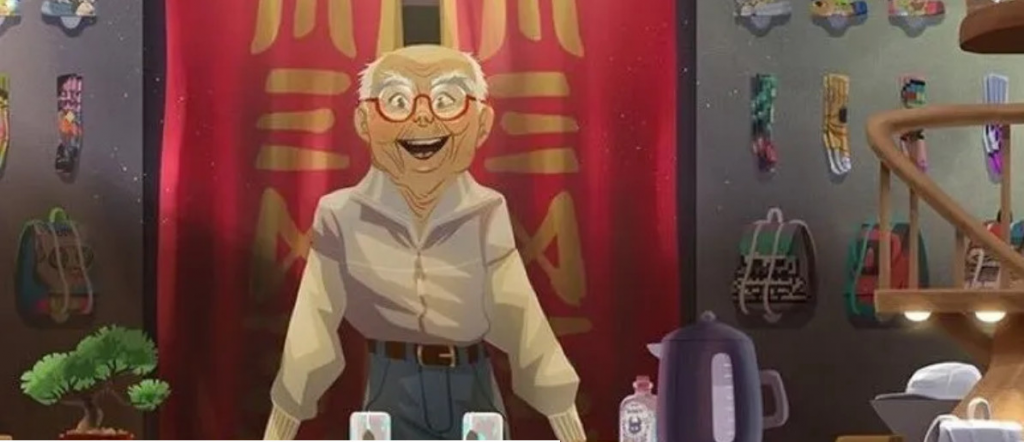 Wenew Labs is an important player in the NFT space. It was co-founded by world-famous artist and designer Beeple, Michael Figge, Guy Oseary, and Tim Smith. Yuga Labs has recently acquired the company.
Wenew Moments NFTs
One of the early initiatives of Wenew Labs was Wenew Moments, a platform where creatives could turn historical moments into digital collectibles. In a way, Wenew functioned as a curator of iconic moments by partnering with well-known brands. The genesis auction was a partnership with Wimbledon and Andy Murray. The collaboration celebrated Murray's historic win in 2013 via a single-edition NFT of the moment, which found a collector for $177K.
Wenew Moments also partnered with Louis Vuitton to immortalize the 200th birthday of the founder of the luxury brand, as well as other important milestones in the fashion house's history through postcards. Moreover, Beeple created a series of videos depicting Louis Vuitton in futuristic cities.
On the other hand, the flagship NFT collection of Wenew is 10KTF.
About Wenew 10KTF NFTs
10KTF project features a narrative that revolves around the fictional craftsman Wagmi-san. The story takes place in a shop called 10KTF, established in the virtual city of New Tokyo. Wagmi-san is the shop owner, and because of his big success, he attracts the attention of the mafia Boss Toadz. To defend his shop, Wagmi-san delivers the necessary tools to his 10K True Friends, enabling them to craft items from blanks. Backed by these items, they go on missions to save the shop.
Parent NFTs are used as avatars for the Wenew's 10KTF project
To be part of the 10KTF community, you need a parent profile picture (PFP) which will be the hero you'll send on missions. However, you can't use any PFP; it must be from a collection supported by the project. 10KTF's parent PFP list includes top NFT projects, such as Moonbirds, Cool Cats, MeeBits, and BAYC. Using an NFT from these collections as the base, you can create a 1:1 derivative item.
Crafting items from blanks 
To participate in missions, you must have at least one item crafted from the blanks. You can buy them directly from the official 10KTF OpenSea page or create them yourself from the blanks.
When you craft new items from blanks, the final design will reflect the design of the parent PFP. You can purchase blanks from the project's 10KTF Stockroom collection, also available on OpenSea. Various items such as snapbacks, combat boots, and socks are available as blanks.
To craft your own items, in addition to blanks, you'll need supplies like scissors, tape measures, and thimbles. They are also available in the Stockroom.
All NFTs, including the parent NFTs and every additional material, must be in the same wallet.
How to join missions
10KTF missions take place on Battle.Town. Users connect to the site using a compatible wallet and pick a mission from the list. You must register a loadout to enter into a mission.
Loadouts are comprised of one avatar (your PFP) and up to 5 crafted items. Different types of loadouts are at your disposal. For example, you can construct a loadout with items crafted with the same parent design or create a mixed set from other PFP collections.
If you don't own an NFT from the supported projects, you can still join the 10KTF missions by choosing a blank avatar. But you'll need at least one crafted item. Note also that, in this case, the game rewards will be significantly lower.
Another way to build a loadout is by using an NFT from the Gucci Grail collection, a collaborative project between the famous fashion house and the 10KTF. Loadouts constructed with Gucci Grail PFPs don't require another item to be eligible for the mission. However, their owners can power up the loadouts by equipping them.
A series of simultaneous Battle.Town missions form a group during which a set amount of APE is distributed to those who complete the missions. Players earn their share of rewards depending on the strength of their loadouts.
We introduced two Wenew NFT initiatives, including the Moment NFTs and 10KTF NFTs. Following the Yuga Labs acquisition, we are excited about what is yet to come.
Source NFT News today