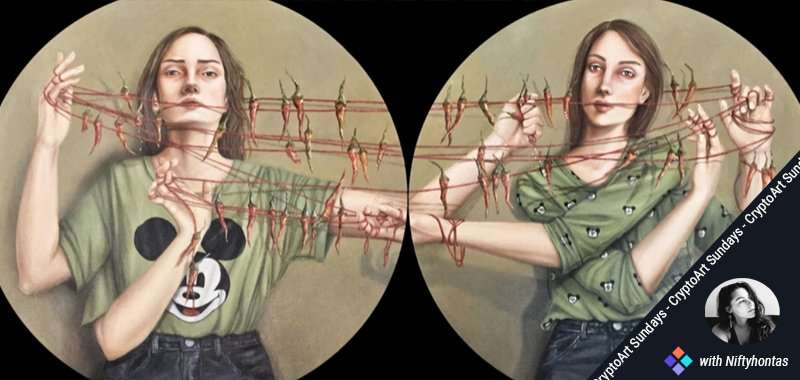 Hi there art lovers around the world, welcome to another edition of CryptoArt Sundays! This week we have the impeccable Zahra Parkah.
Zahra is an illustrator and painter form Iran, with a talent for creating digital artworks with potent messages about society and the struggle of women. Zahra is dedicated to representing socially suppressed women through her art and raising awareness around these issues.
Let's find out more about her below!
How did you find out about the NFT space, and what attracted you to create your own NFTs?
I got to know about NFTs through my friends. When I got to know more about NFTs, it was a very attractive space for me and I felt that my paintings have the ability to become an NFT.
How often do you create?
From the first day, I minted 3 works and whenever a work is sold, I add a work twice.
What is your creative process?
I depict my intellectual concerns and mostly deal with social events in dealing with women. Women who are subjected to violence and fight for their beliefs.
What do you think the future of CryptoArt will look like?
In my opinion, CryptoArt will cover a large part of the world in the future and replace traditional buying and selling, but painting on canvas and exhibiting in the art space is very enjoyable for me.
Source NFT Plazas