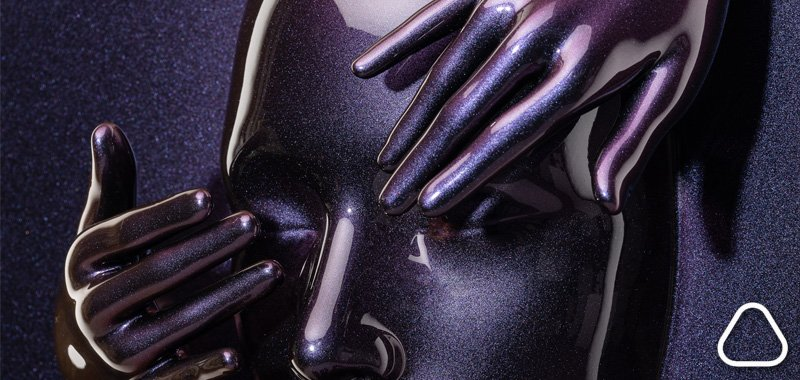 One of the biggest names in digital art, FVCKRENDER, has partnered up with next generation art marketplace, Avant Arte. Together, they are launching a collection of physical sculptures backed with verifiably unique NFTs.
Through the project, FVCKRENDER has revisited his earlier exploration of inner turmoil, SELF_HELP//. This time around, taking the striking imagery and transporting it to the physical world in the shape of two exquisite sculptures, each depicting three hands reaching from beyond the void to envelop the subject's immaculate visage.
As such, FEEL// comes in a lustrous opal finish in one of 12 limited editions at $4419 apiece. Collectors can acquire one of 20 TOUCHED// artworks finished in 'glistening chameleon' for $2859 a pop. Once purchased, Avante Arte will ship to the desired location within 2 weeks, in addition to unlocking access to an exclusive NFT.
FVCKRENDER has made significant waves within the NFT industry as one of the top artists on the circuit, with notable achievements including the FVCK_CRYSTAL// collection that has reportedly recorded an eye watering $36 million in sales, as well as the aforementioned SELF_HELP// artwork that last changed hands for a whopping 171 ETH ($313k at the time). However, since then, the artist has regained control of the piece.
Source NFT Plazas