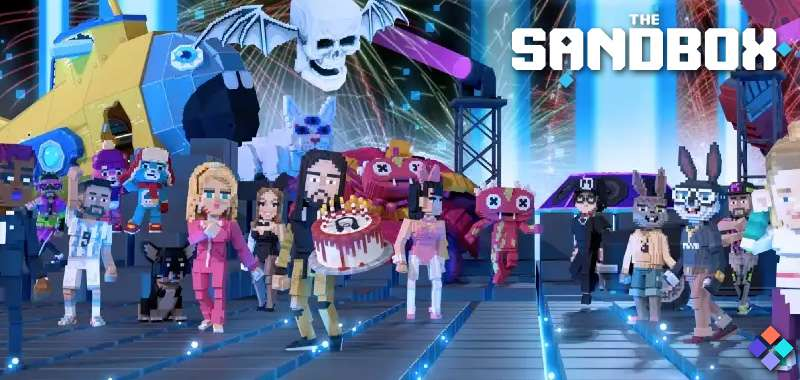 With the holiday season in full swing, the Metaverse will also look to join in the festive spirit. As such, The Sandbox, will lay on a plethora of things to enjoy as the expansive virtual world kicks off its 'Seasons Greetings' event for 2022. Over the course of the next two weeks, users of the platform can participate in one main event and five mini events.
Details About the Events
The Seasons Greetings event will offer players a chance to not only celebrate the holidays but also to win rewards. The Sandbox has announced that the event will run from December 20, 2022, to January 3, 2023, and will have a total pool of 250k $SAND, 3 NFTs, 2 collectables, and one Mystery Box in rewards.
To win these rewards, users need to complete some of the quests in the Season's greetings! experience, own specific NFTs, and tweet about the event. Each of the six events has its own rules as outlined on The Sandbox' official announcement:
So, what are these events exactly? Well, for starters, the Midnight in The Metaverse event will take place from December 27, 2022, to January 3, 2023, and see artists like Steve Aoki, Paris Hilton, Sueco, Blond:ish, and Avenged Sevenfold performing.
In addition, the Mecha Santa's Workshop will involve players helping virtual gnomes to deliver presents. Other events include Aldrak Solstice, Christmas Moon, Care Bears's Merry Beary Winterfest, Elventown, and Multiversity, all of which come with unique Metaverse challenges and rewards.
Needless to say, the Sandbox users will have a lot to look forward to in the holidays.
Source NFT Plazas