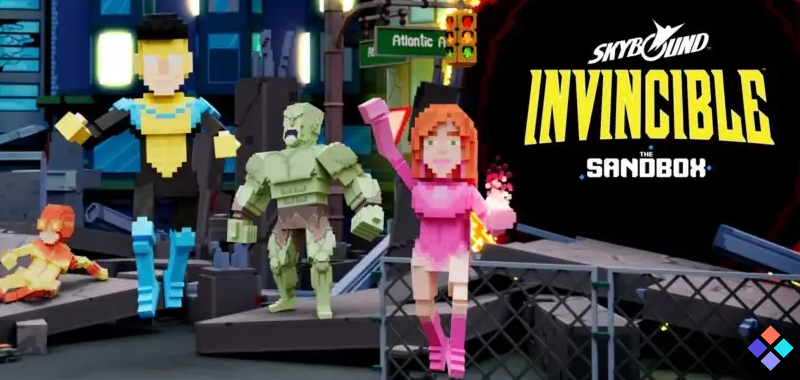 In 2021, TV show fans were introduced to the Invincible universe which saw a gritty and gory take on the superhero genre, making it a big hit for Amazon Prime Video. Now, users of The Sandbox will be able to experience this magic for themselves as the show will be making its Metaverse debut.
This was confirmed by the Sandbox in a January 31, 2023 statement which revealed that this development will coincide with the original comic series' 20th anniversary.
Invincible in the Metaverse
As was stated in the official announcement, the Invincible experience is part of a wider partnership with Skybound, the company behind the franchise, and it's not the first collaboration between the two companies.
"Skybound and The Sandbox have a long history of working together:. Invincible was featured in the original, 2D pixel mobile version of The Sandbox in 2014, and The Walking Dead franchise was a key part of Alpha Season 3 in The Sandbox in 2022 with the popular "A Day in Alexandria" and "Stay Alive" experiences," the announcement says.
This latest project, though details are currently scant, will see users follow the series' main character Mark Grayson, a teenage superhero, who is navigating a changing world.
Source NFT Plazas