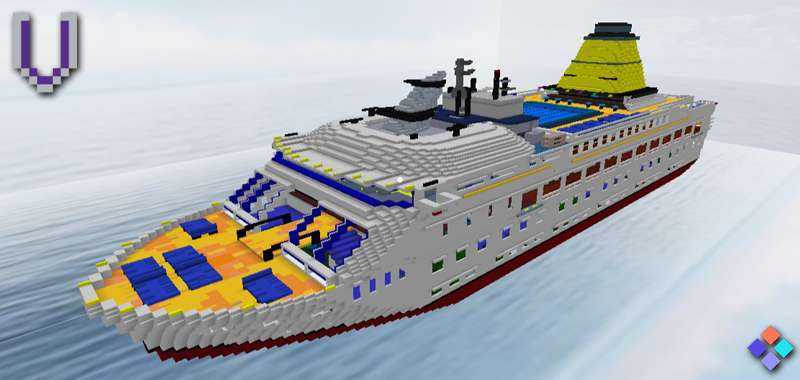 It's time to party, Metaverse style. Voxels' Dream Boat Princess Lani Kai has now set sail on its maiden voyage. Welcome then, to the first ever Voxels virtual cruise ship where bigger is infinitely better.
Unveiled by the talented Beatminer, Lani Kai comes in full steam ahead as a spectacular virtual vessel featuring 5 decks, a giant grand ballroom, a restaurant, 2 pools, a bar, and 19 suite rooms. So, as Voxels continues to expand possibilities for its users, this latest feature does not disappoint.
What makes the Voxel platform so groundbreaking?
Voxels describes itself as a 'user-owned virtual world' with a mission to provide a virtual place where 'players can buy land, build on it and customize their avatar with wearables,' and, let's not forget, users can also party it up aboard a spectacular mega cruise ship.
Source NFT Plazas