The Alpha:
Art Gobblers, the NFT project brainchild of Rick & Morty co-creator Justin Roiland and Web3 firm Paradigm, has taken the NFT world by storm, having done a total of 7,426 ETH (just shy of $12 million) in trading volume on OpenSea within the first day of its existence.
According to NFTstatistics.eth, the project, whose floor price sits at 12.5 ETH, rocketed into the top 10 list of projects for total ETH volume in October, barely an hour after minting out.
The project's unique ideas, instant success, and controversy surrounding its allowlist process have made it a lightning rod for discussion and debate on Twitter.
---
Why it matters
Art Gobblers injects some novel ideas into the NFT ecosystem. Though the details are worth giving the project's white paper a thorough read, the essence is that Art Gobblers aims to create a self-sustaining NFT mini ecosystem capable of thriving on its own.
The 2,000 Gobblers from the project's free mint "gobble art," meaning they eat the art that artists draw using the project's draw tool. These drawings are then turned into 1-of-1 NFTs using in-project resources. The totality of the artworks that a Gobbler eats are stored on chain and will be displayed in its "belly gallery" forever. These drawing NFTs are ERC721 tokens that belong to the artists who create them and can be transferred or sold by the artist whenever they want.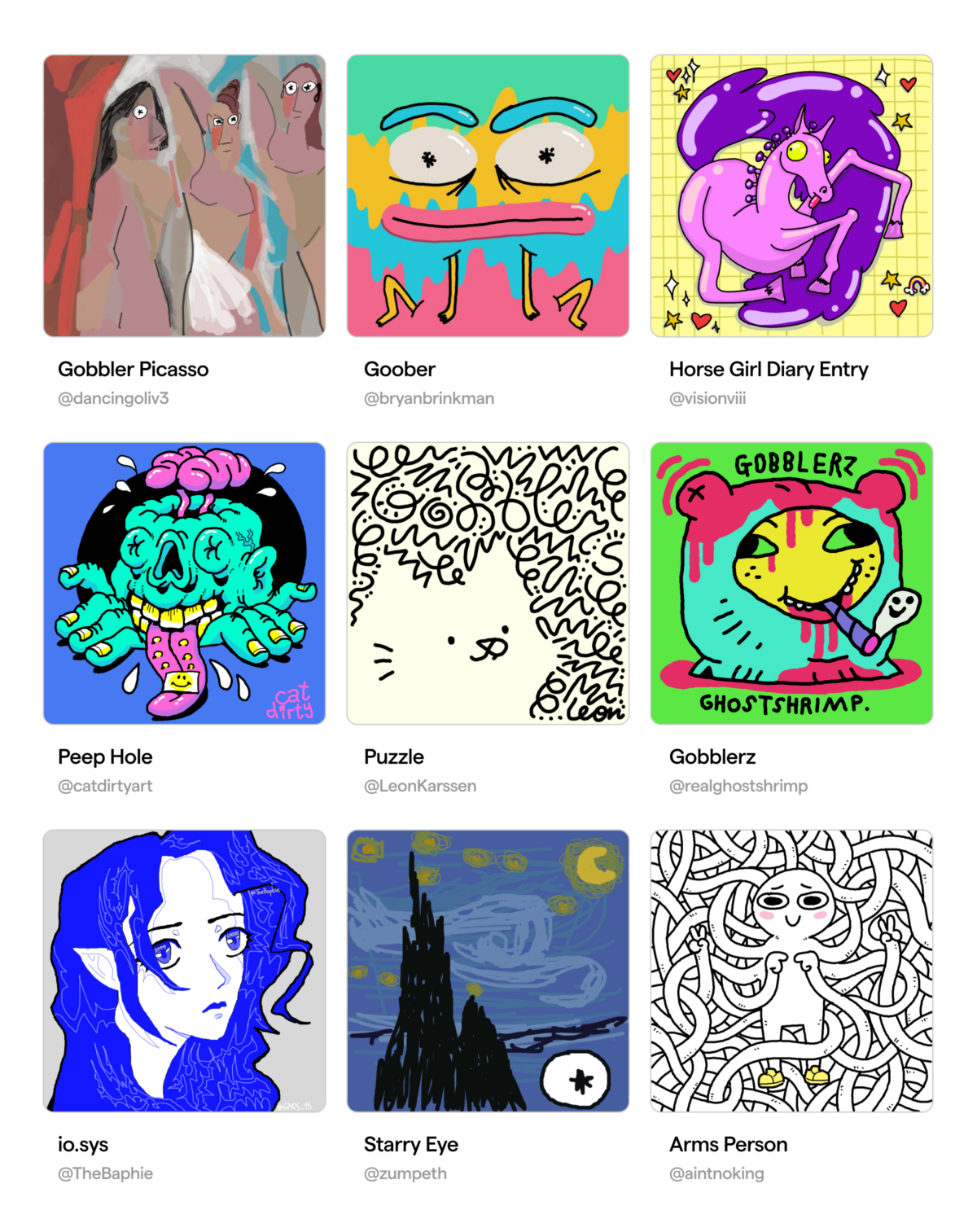 Source NFT Now