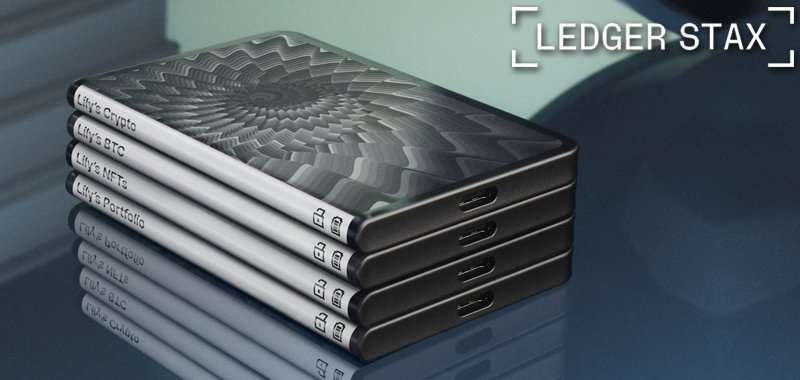 Undisputed champion of the hardware wallet, Ledger, has unveiled 'Stax,' its brand-new, NFT friendly device. Allowing collectors to securely store their beloved assets on the latest must-have piece of crypto-kit.
For its next generation high-security hardware wallet, Ledger has gone all out in terms of usability and style. Therefore, employing iPod designer, Tony Fadell, to bridge the gap between function and aesthetics. Resulting in 'Stax,' a gloriously elegant tech gadget fit and ready for the rigors of everyday life. With a moniker derived from its ability to stack multiple devices through the clever application of magnets.
The new ergonomic credit card sized device comes laden with a number of amazing features. Including, an energy efficient e-ink touch screen, Bluetooth connectivity, and support for NFTs and over 5000 crypto currencies. As well as the ability for users to display their favorite non-fungible tokens on the lock screen.
Ledger aims to launch the Stax early in 2023, however, eager NFT collectors can jump the gun and pre-order today. An action that will, for a limited time, qualify buyers for a free generative art NFT by a top digital artist, which will also provide as yet unspecified future utility.
Source NFT Plazas