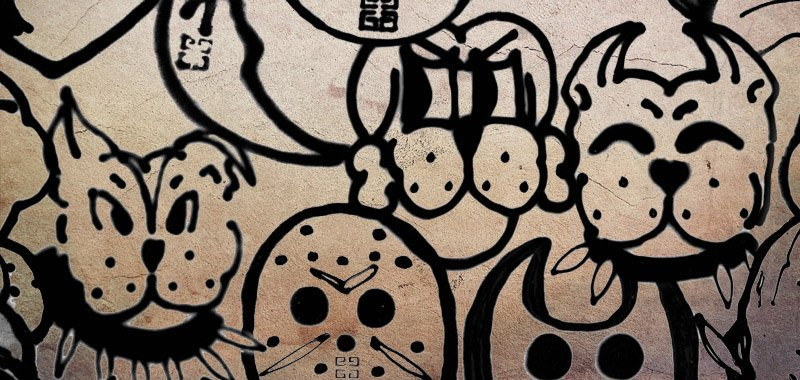 Luxury fashion house, Givenchy, is about to drop its first set of non-fungible tokens. Fifteen exclusive artworks by digital creator and regular collaborator, Chito.
All in all, each NFT features one of Chito's trademark air-brushed characters, all incorporating the famous Givenchy logo. Within the collection, fans will find the likes of "suspicious looking dog," frowning girl," "boy in a horned cap," and more. All certified originals, and ratified via the immutable blockchain.
Speaking candidly, Givenchy Creative Director, Matthew Williams revealed an interest in exploring NFTs. Moreover, digital artist, Chito, has already collaborated on a Givenchy fashion range, while concurrently active in the NFT community. Therefore, it represented the perfect opportunity to realize these non-fungible ambitions.
Givenchy's first foray into the wonderful world of NFTs features a powerful back end. Therefore, Aura Blockchain Consortium built the smart contracts, Ledger ensure provenance, and Polygon is onboard to minimize power consumption and network fees. A mighty team of digital trailblazers ensuring the best possible project structure.
All proceeds from the sale are reserved for "Ocean Clean-Up," a non-profit organization with a goal to remove 90% of the ocean's floating plastic. Couple this with Polygon's super-efficient layer two solution, makes for a highly eco-friendly project, resulting in a big win for planet earth.
Source NFT Plazas