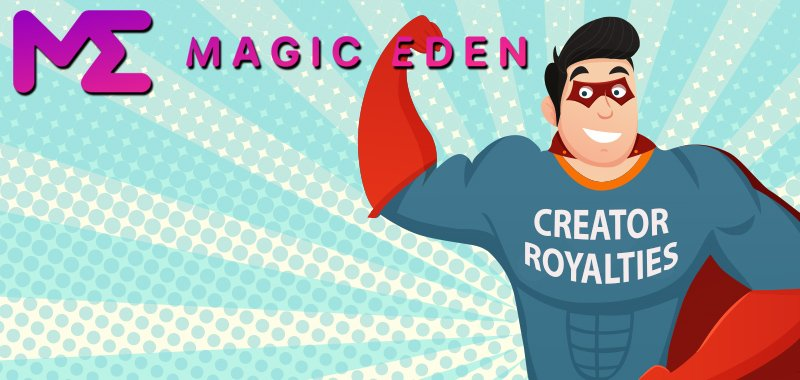 There has been yet another development in the ongoing NFT royalties wars. Magic Eden, which made the controversial decision to make them optional on its platform, has released a new royalties enforcement tool.
Details About the Tool
This tool is called the Open Creator Protocol (OCP) and is specifically for Solana-based assets. When Solana NFT creators use OCP, they can ensure they are paid royalties whenever their products get sold in the secondary market.
This comes barely weeks after OpenSea launched its own tool that allows users to block marketplaces that don't enforce royalties. And while Magic Eden is not scrapping its optional royalties policies per se, this tool empowers creators to decide for themselves.
"Creators have the option to adopt the Open Creator Protocol, which will allow them to use the protocol to protect their royalties and create their own rules of their collection's trading. This will only be available to creators launching new collections, but we feel many will opt into the protocol." – Magic Eden CEO Jack Lu
This, along with OpenSea's tool, shows the direction the industry seems to be going towards: those who prefer royalties will have to enforce them even at the smart contract level.
Source NFT Plazas