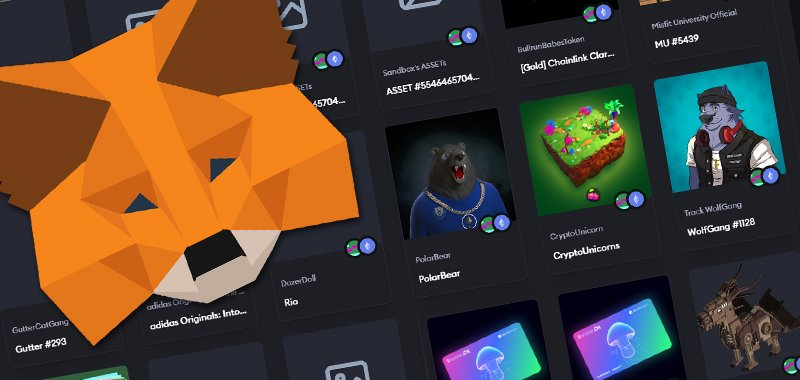 Over in the constantly evolving world of MetaMask, the team has added an NFT pricing feature to its fleet of resources. Now allowing collectors to gauge the value of their sweet non-fungibles all within the MetaMask ecosystem.
Earlier in the year, MetaMask added a useful portfolio DAPP to its burgeoning list of services, allowing users to access an overview of the crypto and NFTs connected to any given MetaMask wallet. Now, however, the team has gone one step better by integrating an NFT estimator into the mix.
Through the new function, users will click on a given NFT. If there's enough market data, it will display its estimated price. The user-requested feature feeds off detailed data collected by NFTbank.ai. Resulting in a price point that calls on market metrics to provide a figure with 90% accuracy. The new function is accessible by following the 'Portfolio' link directly within the wallet, or by heading to the dedicated web page and entering a valid MetaMask address.
The move marks MetaMask's continued push forwards despite the ongoing financial downturn. Indicating that rather than 'resting on their laurels' to wait out the winter, MetaMask has opted to keep innovating and building anyway.
Source NFT Plazas