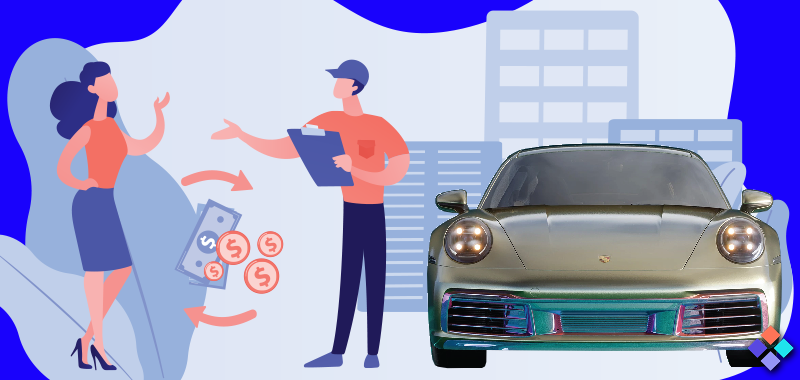 Earlier this week, Porsche launched its first major NFT collection, which in turn, ignited a major debate concerning refunds in the NFT space. Essentially, the collection brought attention to an obscure 1997 law in its minting process could have huge implications for the NFT industry.
Porsche First Major NFT Drop
After Porsche launched its first NFT collection last week, much attention was focused on its high prices and poor initial sales. However, a small required checkbox included in the minting process has since caused another controversy with wider effects for the NFT community.
To mint a Porsche NFT, prospective owners were required to accept Terms of Service that would give up the "right of withdrawal." Most customers may not have known about this right, but it was significant enough for the German car maker to include it in the terms.
The 1997 EU Right of Withdrawal
According to Chapter 3, Article 6 of the 1997 EU law on right of withdrawal, businesses engaging in "distance selling" are required to offer their customers a 14-day return period for a full refund. Although digital goods are exempt from this rule if the customer is aware of the waiver.
Porsche asked its customers to waive this right, but it's unclear if other NFT companies have done the same. If a company fails to inform customers of their right to withdrawal, customers have up to one year to request a full refund. This could be relevant for NFT collections that have dipped below their initial mint price.
It is understandable why Porsche wants buyers to give up their right to a refund. If the value of the Porsche NFT collection drops below its original price of 0.911 ETH in secondary markets (as has already happened), European buyers could demand a full refund of the original cost.
Some other NFT collections may not have handled the waiver of refund rights as carefully as Porsche. Porsche's approach has led to an investigation of whether other NFT companies failed to inform customers of their right to a refund. Importantly, under E.U. and U.K. laws, if a company does not inform customers of their right to a refund, they have a full year, not just two weeks, to get a full refund.
Is Yuga Labs, the company behind Bored Ape Yacht Club NFTs, affected?
Yuga Labs, the company behind the Bored Ape Yacht Club and the Otherside, may have missed a chance to tell its European customers about their 14-day right to a refund. However, some customers in the E.U. and U.K. have taken advantage of this situation and made requests for refunds for NFTs purchased in the last year.
A London-based customer, Paul Price, recently made a request for a refund for an Otherdeed purchase made last May. As the company's policy said there were no warranties or refunds, Yuga politely turned down the request.
Paul Price is now working with Yuga's legal department to figure out how to solve the problem. He has gotten help from a number of lawyers who want to take the case further.
While Yuga has no obligation to offer refunds, they have every reason to stick to their current policy. The value of Otherdeeds has dropped greatly since its original mint price of 305 APE ($5,800). Today, the collection's floor price is 1.89 ETH, or $2,469, according to OpenSea.
Source NFT Plazas