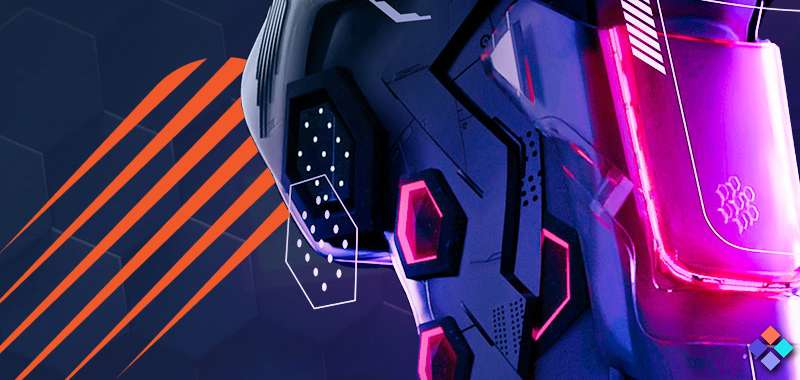 Back in the 90s, a paradigm shift occurred within the highly competitive realm of Basketball. A team emerged that not only dominated the NBA, but also employed a sleek and attractive game style that brought the sport to the global stage. The team in question was the Chicago Bulls, and at its beating heart, stood the formidable Scottie Pippen. A man so revered that since his retirement, no player has since been deemed worthy to don his legendary No. 33 jersey.
Throughout his tenure with the Bulls, Pippen amassed a trophy cabinet of awards and accolades. He won the championship no less than 6 times, achieved Olympic glory, and became one of the most decorated sports stars in the world. He forever cemented himself in the hearts of sports fans all over the world, so much so that he was inducted into the Basketball Hall of Fame in 2010.
As the bulls rose to dominance however, another unexpected winner rode on the wake of this astounding success. As a result, the humble Basketball sneaker began to incorporate the latest footwear technology and became some of the most desired sporting apparel on the planet.
Now, Orange Comet will draw on the lasting legacy of Scottie Pippen and Basketball footwear by collaborating with the star to launch an amazing collection of limited-edition, Metaverse ready sneakers. All ready to blaze a trail of Basketball excellence through the new digital frontier.
A Low-Down on the NFT Collection
Heading to the blockchain on December 20, 2022, just 1000 Scottie Pippen NFT sneakers will arrive for the most discerning collectors. Dubbed SP33, each sneaker in the collection will feature the very latest in 3D animation technology from Orange Comet's incredibly talented design team. The sneakers are compatible with virtually every notable Metaverse operating within the Web3 sphere.
Each NFT will come in one of three design categories: Modern Day, Futurism, & Transcendent. Every individual sneaker is unique in its own right as a 1/1 NFT. The entire collection celebrates the achievements of the mighty Scottie Pippen, from his early days on the circuit to the heady heights of the Chicago Bulls years.
Prior to the launch, those looking to get ahead of the game can sign up for a place on the Allow List. 333 Allow List members will be randomly chosen to receive a free magnificent, glass shrouded Basketball NFT.  Join now before the Allow List closes on December 18, 2022 @ 6pm PT. 
Soure NFT Plazas