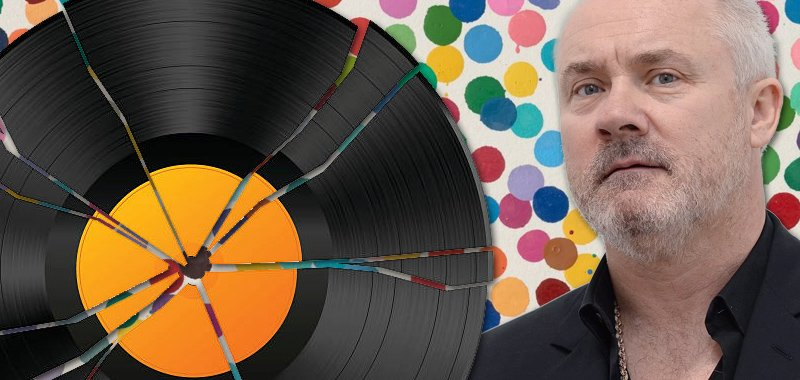 Following the monumental success of his 'The Currency' project, hugely successful artist, Damien Hirst, will once again find himself on the blockchain. This time around, featuring in a video NFT as the artist embarks on gleeful and wanton destruction.
In the long-forgotten realm of 12 years ago, Mr. Hirst participated in a literal record-breaking art event. As a result, linking up with prolific busker Daniel Spiller to destroy his magnum opus in the 'Broken Record Project'.
Within its intriguing frames, the anarchic artist used a number of random tools to destroy the musician's creation. Therefore, wielding such formidable instruments of doom as a hammer, some fire tongs and a log while being serenaded by Spiller within 'Claridge's,' one of the most expensive hotels in the world.
Now however, the incredible footage has re-emerged and made a beeline for the blockchain, getting ready to change hands in classic style auction to the highest bidder. As for now, it remains unclear which blockchain or marketplace will host the event. One thing is certain however, Spiller has taken inspiration from Damien's The Currency project and immortalizing his film as an NFT.
Source NFT Plazas