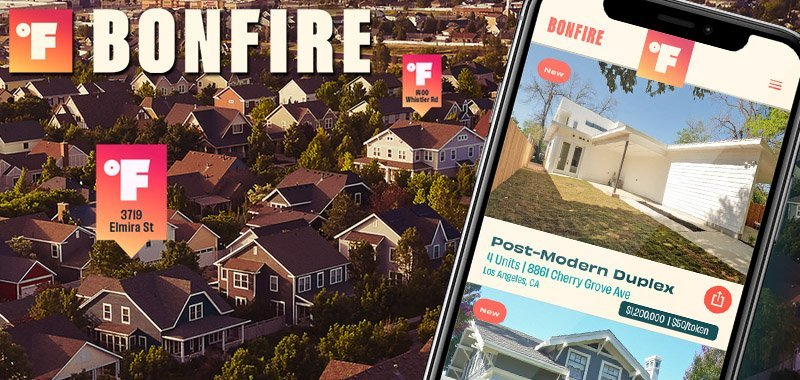 In recent years, the perfectly reasonable dream of property ownership has become something of an insurmountable goal, with those looking to make a mark seeing purse strings tightened by pandemic, economies decimated by poor political decisions, and prices soar due to the devious machinations of wealthy investment firms. As a result, leaving a disenfranchised subset of young professionals frozen out of home ownership, and doomed to roam the rental wilderness forever.
Now however, state of the art technology has entered the real-estate game, with an aim to unite this mighty army of lost souls into one formidable force of property investment. Thereby, lighting a bonfire beneath the very foundations of the traditional real-estate industry and ushering in a new era of intrinsically transparent and trustless property investment.
Through its forward-thinking infrastructure, Bonfire aims to turn the tide of real-estate disillusionment, grasping it firmly by the haunches and dragging it kicking and screaming into the blockchain-powered future.
A New Opportunity Awaits the Average Investor
Through its revolutionary new platform, Bonfire will leverage blockchain tech in order to fractionalize individual properties into bite sized NFT tokens. Then, trade them on an in-house digital marketplace, providing investors with a low-cost entry point to the property market. After which, they will receive a proportionate share of income generated by that investment.
In order to provide the best possible service, Bonfire will fully validate and prepare each property in its portfolio, ensuring it remains free from fraud, passes a building inspection and currently has tenants in place. Furthermore, once it has sold all tokens relating to an individual property, Bonfire will also form a DAO for that investment, then enable holders to vote on its management decisions.
Source NFT Plazas