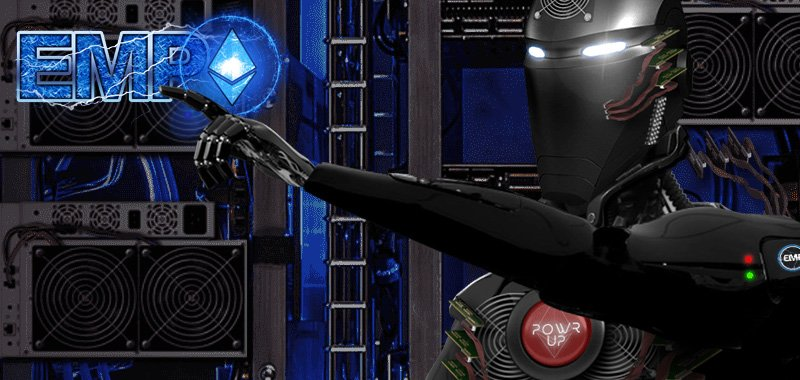 Over the last 12 months, the once-easy life of the crypto miner has spiraled into an unpredictable cesspit of uncertainty. As such, mining rigs need more power, energy prices have skyrocketed, and local lawmakers have put a stranglehold on earning potential. All to the backdrop of Ethereum's move to proof of stake, which has made mining on the network a thing of the past.
Now, as the economy wavers, pioneering DEFI protocol, EMP Money, believes it has what it takes to steady the good ship 'passive income.' Therefore, taking away the rigors of a physical setup and replacing it with its POW'r UP Ethereum Virtual Miner NFTs. Essentially, allowing owners to plug directly into a professional yield-generating ecosystem.
An Innovative Take on the Humble NFT
Debuting at 1 pm UTC on December 3, EMP Money will launch an uncapped number of high-quality, 3D-rendered Virtual Miner NFTs, giving those with a keen interest 48 hours to pick up an asset. Afterward, holders will possess a fully transferable digital asset that will generate yield while it remains in the holder's wallet. But also remains entirely liquid should they wish to trade it on the secondary market.
A Chance to POW'r UP that Passive Income
Through EMP Money's innovative NFT collection, the team predicts a target return of approximately 5x the yield from traditional mining. With funds accumulating in $ETHER and withdrawable on a weekly basis. EMP Money aims to mimic all of the benefits of conventional crypto mining. However, it removes the need for expensive equipment and high electricity costs, the usual drawbacks that make mining a long-term investment.
An Excellent Pedigree
EMP Money's POW'r UP NFTs come from a fully-doxxed expert team with a track record of performing well within the blockchain sector. They are genuinely offering a revolutionary DEFI service on the BNB Chain. Despite a bear market, they also oversee the largest-ever independent NFT mint on BNB.
So, as the yields on crypto mining continue to diminish, EMP Money may have the solution in their Ethereum Virtual Miner NFTs.
Source NFT Plazas