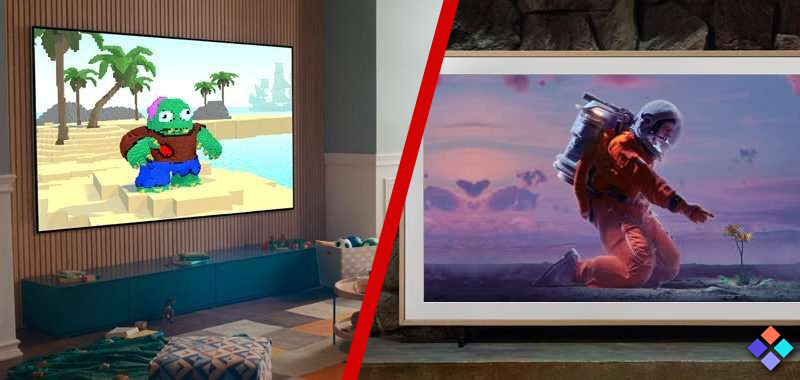 2022 saw the rise of NFT support within the smart TV industry, with both LG and Samsung leading the way in the market. Now, as we usher in another year, this pair of innovators has doubled down on the tech with a set of key updates.
First up, Polygon powered NFT marketplace and streaming service, Savage, has partnered with tech giant, Samsung. Through the new alliance, the mighty pair will bring high-quality videos and photos from Web3 to its audience. Going forward, the Savage platform will allow Samsung to display and trade wide range of assets listed on its carbon-neutral NFT marketplace, thereby opening up the technology to Samsung smart TV owners all over the world. 
More Innovation from Team LG
While Samsung has focused on its own projects, LG has made significant strides of its own. At the CES 2023 event on January 4, 2023, the company announced its partnership with Oorbit, which will allow the projection of interoperable Metaverses onto TVs. Oorbit has reportedly been working on this technology for years, and LG will be among the first to test it out.
That's not all, LG Art Lab has teamed up with Blade Labs to allow users to buy NFTs through their Smart TVs by using the Blade Wallet. Along with this increased ease of purchase, LG and Blade Labs have also agreed on a royalties system for all artworks traded.
Through the rapid development of Web3 technology within the smart TV market, NFTs and the Metaverse may soon become a mainstream staple of living rooms everywhere!
Source NFT Plazas