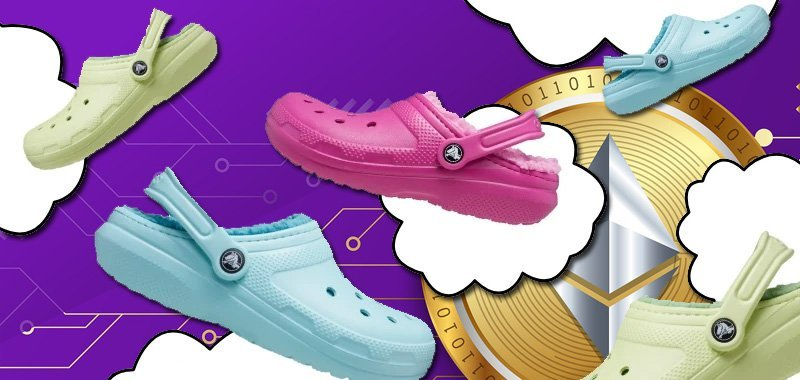 Foam shoe retailer Crocs has recently filed a trademark application which can manage and store NFTs. Through acquiring the rights to the trademark, the Colorado-based company will be in possession of intellectual property that is both digital and physical in nature.
Specifically, Crocs' trademark registration states its intention to cover the categories of downloadable digital media namely, digital assets, digital collectibles, digital tokens, and NFTs. When continuing to relate such digital assets to the brand itself, the application states that they will take form in the nature of footwear, clothing, bags, accessories, and decorative footwear charms.
The application also includes information on how the company will leverage blockchain technologies in order to showcase the digital products to its customers, as it states its intention to use downloadable computer software for creating, managing, storing, accessing, sending, receiving, exchanging, validating and selling digital assets, digital collectibles, digital tokens and NFTs.
The infamous moulded-footwear company, which has sold over 300 million pairs of its patented, opinion-splitting clogs, is certainly not the first shoe brand to enter the world of NFTs, as industry giants Nike, Adidas, and Under Armour already allow fans to flaunt their digital kicks across platforms such as The Sandbox and Decentraland, whilst luxury fashion brand Jimmy Choo also released an exclusive NFT shoe collection.
Source NFT Plazas