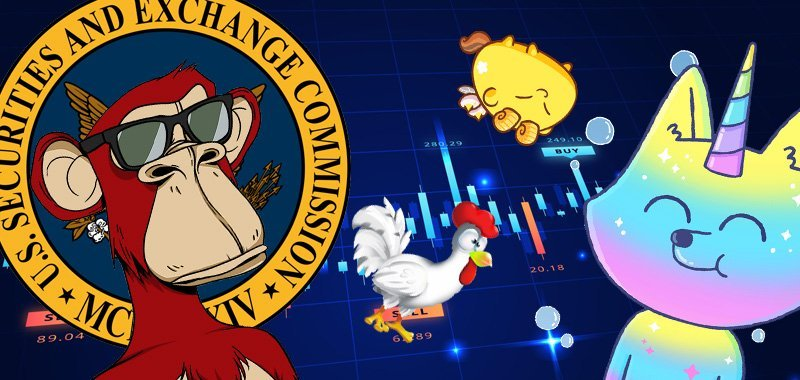 It is the question that has puzzled NFT lovers and lawmakers alike; are NFTs stocks and should they be treated as such? Well, according to commissioner Hester Peirce of the Securities and Exchange Commission, this is a question that needs more clarification on the part of the commission.
Peirce has also said, in an interview with the Financial Times, that some NFTs can be subject to the same regulations as stocks.
So, what NFTs does Commissioner Peirce believe fall under this category? As she puts it, fractional assets and those that grant their holders voting rights and access to revenue streams should fall under this regulation.
In her interview, Peirce also touched on the need for better guidelines and regulations regarding NFTs from the SEC.
"NFTs are one particular area where we could provide some guidelines. What would be the harm in us going out with something like that?" she said.
These statements come at an interesting time because the SEC is currently investigating Yuga Labs, one of the biggest NFT projects on the planet. The subject of the investigation is, of course, if they are in violation of any securities laws through their NFTs.
This lends some credence to Peirce's statements because, as many have pointed out, SEC guidelines for NFTs are quite lacking at the moment.
Source NFT Plazas