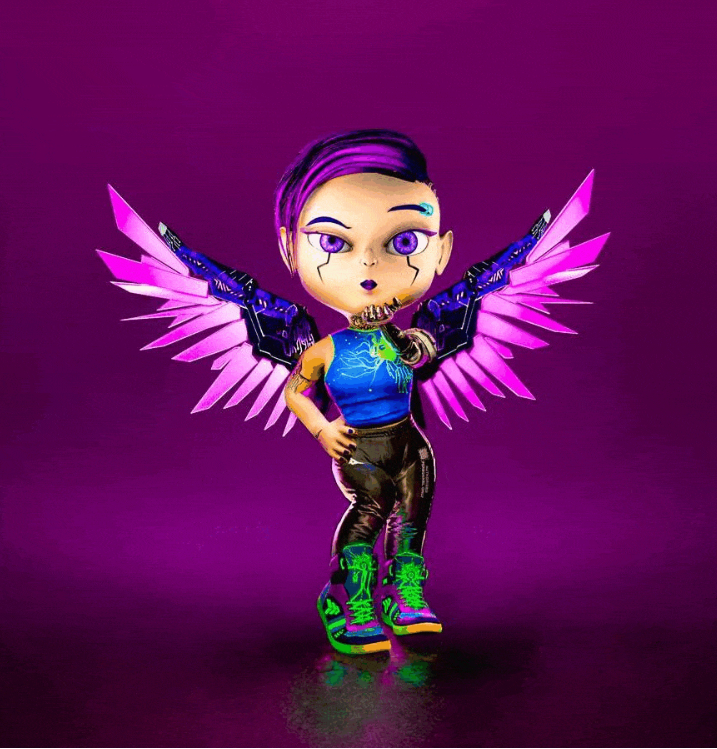 Deviants are a collection of 10000 fully animated 3D & VFX enabled in-game character NFTs in the Astra Nova game on the Ethereum & Hedera blockchain
They are the first inhabitants of Astra Nova. Each Deviant is a perfect genetic replication of one of the 15 species that inhabited the Five Worlds prior to their downfall. Deviants were created to test the habitability of Astra Nova.
As a result of the efforts by their creators to make beings capable of surviving on Astra Nova, thousands of genetic deviations have resulted in a rambunctious group of mischievous characters – each one unique in its own right and looking for a dedicated owner. Each Deviant offers the first glimpse into the worlds of Astra Nova and unlocks exclusive lore and in-game features.
Utilities:
Premium gameplay experience with exclusive access to tailor-made storylines & special missions.
Early beta testers of the Astra Nova game release.
Deviants can be staked for limited custom NFT upgrades, are upgradeable, and could 'Evolve'.
Chance to win your very own 3D printed deviant character models, & get clothes the Deviant is wearing IRL.
Rent or Stake for Passive income.
Exclusive access to Deviants Webcomics.
What is the Deviants Mint Pass?
The Deviants Mint Pass NFT allows you to buy into the Deviants NFT collection at an earlier date at a lower price before the public mint and get guaranteed Airdrop Rewards.
3500 Mint passes will be sold for 0.13 ETH to public
4000 Mint Passes will be sold for 0.099 ETH for AL winners
Apply for Mint Pass allowlist here.
Source NFT Evening