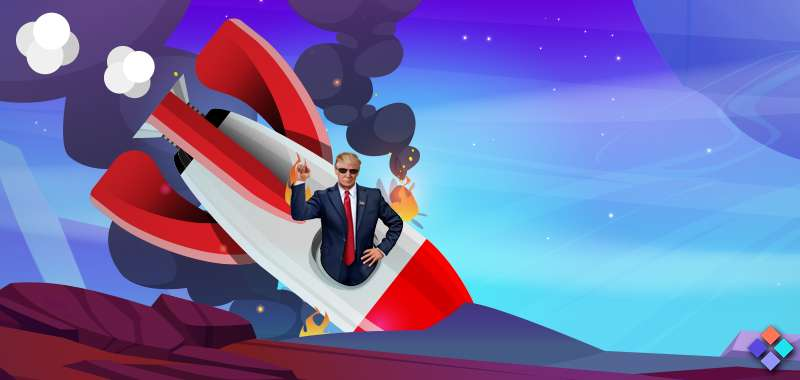 Back in December, NFT lovers were stunned when former US President Donald Trump launched his own NFT collection. Featuring images of Trump as various archetypes, the collection quickly sold out and reportedly grossed millions of dollars. Now however, weeks after the launch, Trump NFTs on the secondary market seem to have flatlined, plunging
by over 98% since inception. 
The Current State of Trump's NFTs
According to data from CryptoSlam, the 24-hour secondary sales figures for the collection for December 28, 2022 stood at $59,300. While this sum remains impressive in itself, it's a far cry from the figures recorded after the initial launch. When the NFTs first hit the market, they saw an all-time sales high on December 17, 2022 of $3.5 million. This came as many bought up the first drop at a price of $99 and went on to list them on the secondary market for several times this figure.
Source NFT Plazas