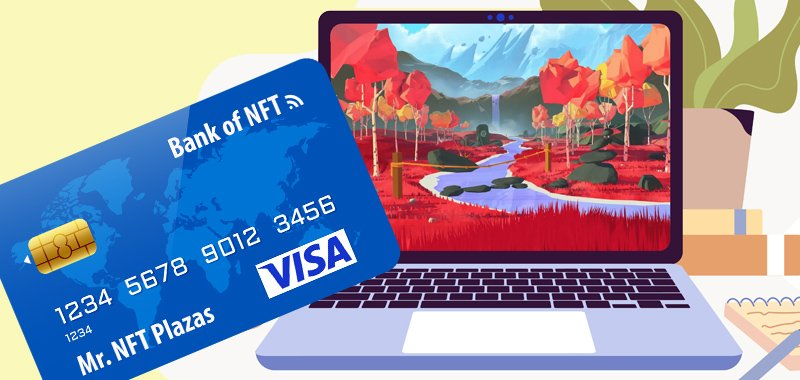 It is always a source of excitement for NFT lovers when a major celebrity, brand, or company files a trademark for NFTs. Usually, this alludes to future projects coming and has happened with everyone from Kanye West to the Mean Girls franchise. The latest in this club is global payment processor VISA which, according to trademark attorney Mike Kondoudis, has filed for two NFT trademark applications on October 22, 2022.
These applications are for, among others, non-downloadable software that will allow users to view, access, and transfer NFTs, cryptos, and so on. These filings also mention the creation of a virtual environment where users can interact for recreation and leisure purposes.
VISA's NFT Ambitions
From the details that have been made public through the filings, we have some idea of what VISA might be planning. These seem to include NFTs, cryptocurrency, and even the Metaverse. If we're lucky, we could get a 360 blockchain experience with VISA products and services that encapsulate all the popular blockchain-based offerings.
While these trademark applications are extensive, they do not come as a surprise. Many multinationals have been making their way into the Web3 space, even its fellow payment processors like Western Union. Ultimately, NFT lovers will benefit the most as they will have a wealth of options.
Source NFT Plazas