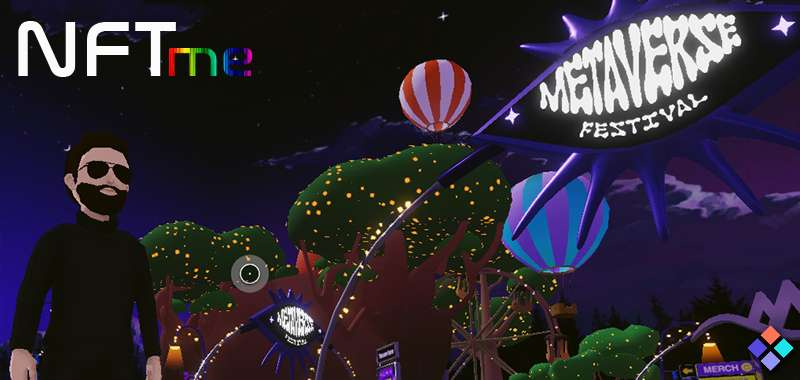 The Amazon series 'NFTMe', which features industry professionals, collectors, and artists sharing their experiences with NFTs has launched. NFTMe explores NFT culture and disruption worldwide.
In the documentary series, NFT buyers and artists share how NFTs have positively affected their lives. Because NFTs sit at the intersection of art and technology, they can disrupt entire industries. Therefore, the show aims to reflect that impact via the medium of the silver screen.
Within six episodes, each of 30 minutes, the show features 50 pioneers in the  NFT space. These innovators hail from different corners of the globe, including American singer Susaye Greene (of The Supremes) and Peter Rafelson and Cheryl Douglas of Portion, to name a few.
During the episodes, the industry trailblazers break down NFTs and recount their experiences with them. The first episode introduces the concept of the NFT community and explores the journeys of different people through the digital ecosystems. Then the second episode explores a few themes including Refik Anadol's experience creating art with NASA. While the following episodes dig into how big and small brands alike continue to leverage NFTs to reach new audiences and differing generations.
This isn't the first connection between Amazon and NFTs. Back in April of this year, the retail giant's CEO Andy Jassy hinted at future NFT trading and crypto payments on the platform.
Who produced the show?
Film producer Tech Talk Media with award-winning director, Jonny Caplan, are behind NFTMe. They began film production in 2019 but due to the pandemic, the show had to be adapted. This meant the Director using tools like AI Robots equipped with Li-Dar sensors to remotely move, direct, and communicate throughout the production.
The Amazon series NFTMe can be streamed on Amazon Prime for viewers in the United Kingdom and the United States. Subsequently, the show will air worldwide in 2023.
Source NFT Plazas