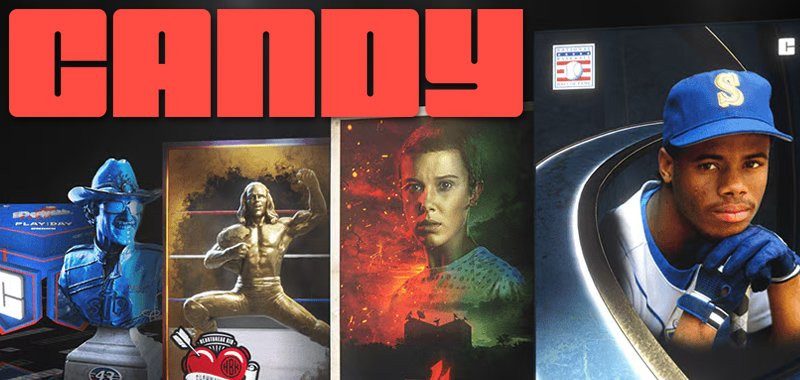 Next-generation digital collectibles platform, Candy Digital, is the latest company to feel the icy grip of crypto winter. It has recently reduced its headcount by a mammoth 33% as it braces for the oncoming blizzard.
Backed by crypto power trio Gary Vee, Mike Novogratz, and Michael Rubin, Candy Digital arrived on the scene during the heady days of 2021. They initially launched as a sports NFT platform with a lucrative MLB licensing contract. It was then broadening its reach into collectibles by securing additional partnerships with Netflix, Getty Images, and an entire fleet of NASCAR racing teams.
The company reached new heights in October 2021 following a successful $100m round of series A funding. This investment was a mighty sum that helped take the company valuation up to an eyewatering $1.5 billion. However, the crypto markets have stalled, NFTs have lost their momentum, and the broader macroeconomic landscape is in turmoil. Many tech firms face the stark reality of reducing headcount as they look to weather the storm.
Over the preceding months, several tech giants have faced similar tough staffing decisions, with the likes of Web3 firms, Opensea (20%) and DapperLabs (22%) taking steps to streamline operations. With legacy social media goliaths, Meta (13%) and Twitter (a reported 50%) are making similar staffing adjustments.
Source NFT Plazas