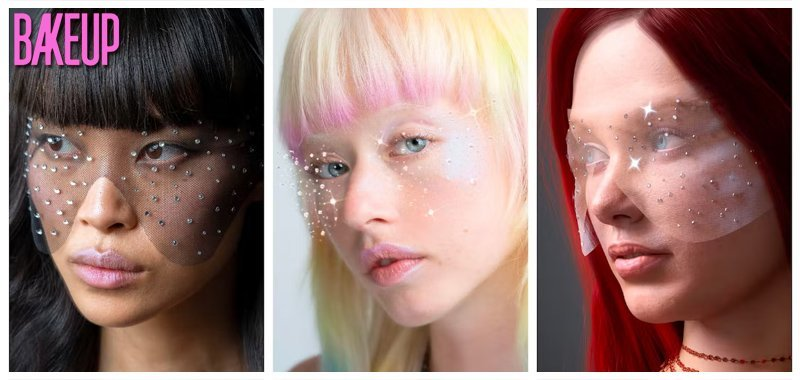 Beauty is no longer limited to the physical realm only. With the development of the metaverse, having a stunning virtual character will be just as important as real-life looks. That is why virtual beauty brand Bakeup is bringing innovation to the beauty industry through its groundbreaking, limited-edition eye adorning makeup dubbed the 'Disco Veiler Eye Adornment'.
The unique digital makeup will come in the form of an NFT, augmented reality filter, and a physical product. It has been created in collaboration with celebrity makeup artist Jo Baker and recording artist Grace Gaustad, who are eager to push the boundaries of self-expression and individual creativity.
The company believes "it's time to break up with your makeup rules," and embellish your virtual self with bold colors, funky textures, and eccentric shapes. The Disco Veiler Eye Adornment collection will be released later this year, with a number of different ways to wear it.
The NFT version will come with a skin tone mesh base and a translucent mask covered in shiny rhinestones, while the physical product will have a black mesh base. The augmented reality filter will not use a mesh but rather a floating rhinestone mask.
The NFTs will only be available to members of the Non-Fungible People (NFP) avatar community, which was created exclusively for women by Daz 3D. Digital makeup looks are at the core of the community, and women can collect and trade the latest virtual beauty designs.
Source NFT Plazas