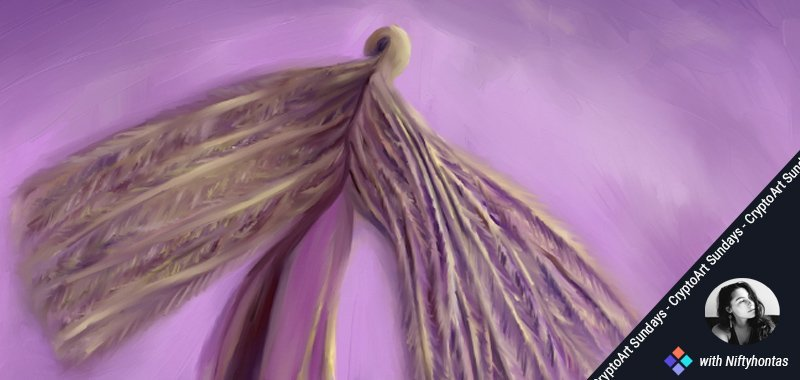 Welcome to CryptoArt Sundays! This week we catch up with the incredibly talented NFT artist Evgeni Silman. I found Evgeni's art while doing one of my favorite things – scrolling through MakersPlace on the hunt for cool artists!
Evgeni is a a software developer with a passion for visual art, especially modern art, which is seen in his works of expressionism and surrealism. He's had quite an interesting journey in the NFT space since he started his art journey in 2020.
So, let's dive in and find out about his views on the future of CryptoArt and more!
How did you find out about the NFT space, and what attracted you to create your own NFTs?
As a software developer who has spent his entire life in high-tech companies, I have been familiar with NFTs since their inception. In 2020, at the beginning of the Covid pandemic, I started studying painting with my friend, art teacher Vika Hasidovsky. Soon after, I moved on to digital painting. I think it's quite natural that a digital artist at some point tries to create an NFT and thus find an analogy to the uniqueness of traditional artwork.
How often do you create?
Every day. At least a few quick sketches.
What is your creative process?
I usually do 10-20 sketches a day. Almost all of them on the iPad in ProCreate. Some of them are sketches from nature or from memory. Some are compositional abstractions and automatic drawings. Occasionally illustrations of an idea or action. So I always have a large amount of raw material to choose from for the paintings I make in Rebelle.
Are there any CryptoArtists you would love to collaborate with?
There are many CryptoArtists whose work I like. For example, Marcel Caram, and Yaroslav Shkriblyak. Some of them are also well known for their work with traditional media, like Michael Hafftka.
But I am not sure about collaboration. In my opinion, creativity is an intimate process. Is it possible to share it with someone? In any case, it is impossible to understand it through the works. I sincerely love Caravaggio's paintings, but I would hardly be able to collaborate with him :).
What do you think the future of CryptoArt will look like?
I believe in the near future we will see how CryptoArt becomes commensurate in the mass consciousness with traditional art and takes its appropriate place in the museum space. As for the more distant future, only one thing can be said: it will not be the way we expect.
What are you currently working on?
It's a somewhat odd project that I'm slowly working on while the sketches pile up. Imagine illustrations for traditional Biblical stories, but in a world left without divine mercy. God is gone. The tired angel is sleeping, and there is no one to take away the hand of Abraham, who froze in horror over his son.
Source NFT Plazas