Emily Lazar is a multi-disciplinary artist fronting the rock/metal transmedia project, September Mourning, who made history as the first female metal/ hard rock musician to mint and sell an NFT. She has spoken about her accomplishments in Web 3/ NFT's at Harvard (2x), NFT.NYC and ETH Denver Conferences.
September Mourning is based on a comic book series she wrote and published through Image/Top Cow Comics with her business partner Marc Silvestri (Batman/Witchblade/Darkness). She plays the title character on stage.
Emily designed the world she and her band bring to life on stage, including costumes, choreography, sets, etc. She has toured & opened festivals for Rob Zombie, Marilyn Manson, Slipknot and others in Europe and the United States.
As a verified NFT creator on Open Sea, she has been a top 40 NFT musician every week for an entire year, and remains on the charts to this day. As of now, she has 567 collectors.
Her NFTs combine music, animation, storytelling and art in the verified collection Emily Lazar – September Mourning: The Soul Collection.
Her latest project, the sold-out "September's Monsters", uses generative art NFTs as a music and art distribution vehicle for September Mourning by attaching music and graphic novels in perpetuity to the collectibles. The pfp's also unlock IRL concert opportunities such as tickets, meet and greets special merch, future metaverse utility, and gaming. One of her Monsters was featured on a billboard in Times Square NYC.
She has also started a collection called "The Pixie Girls" which is based on her Pixie Girls paintings and has been sold out on every drop. To promote the education of the space, the collection offers one on one zoom calls to its collectors in which they can ask and discuss any topics that are NFT or music related.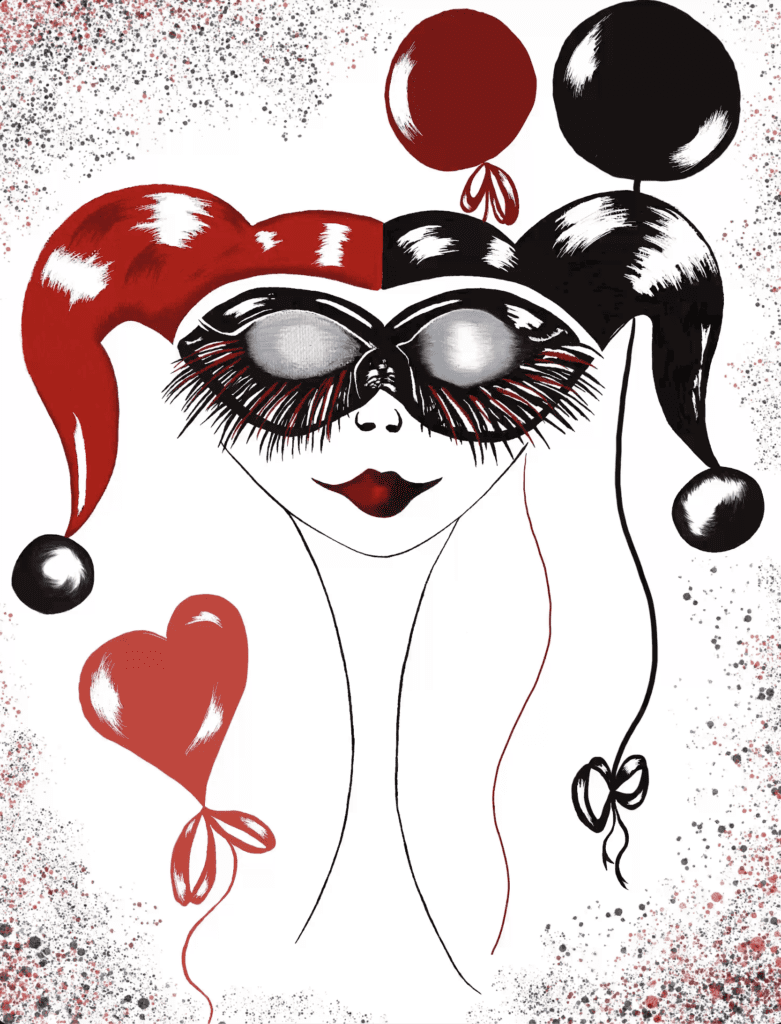 When did you mint your first NFT? What platform did you choose and why?
I was the first Female Rock/ metal musician to mint and sell an nft in March 2021 on Open Sea… I knew Devin (the owner of open sea ) from Clubhouse and he actually came into my room for the drop! http://dailyblockchain.news/2021/september-mournings-emily-lazar-launching-music-and-animation-nft/
Can you tell us one thing you cannot live without? (and why)
Art…. emotional response through art is my reason for living
Who is your favorite artist(s) (Non NFT)? What about their style resonates with you
Painting: Caravaggio … because of his mastery of the light and the dark/ dramatics
Who is your favourite NFT artist? What makes this artist unique?
Sabet … I love the world of women he has created with his girls… and now his exploration of different subjects under his signature aesthetic is super inspiring
What made you pursue NFT art?
We couldn't tour during the pandemic. I wanted to figure out a way to sustain this trans media project through different revenue streams. The direct to consumer/ blockchain tech is the future of art and commerce combined IMO ….
What is the one NFT you wish you had purchased but missed out on
Bored Ape lol
If you could travel anywhere in the world where would you go? Why this location?
Paris. Never been and since I was a little girl always wanted to go.
What are your other passions besides art? Why?
Music, dance, writing, storytelling… I believe world creating is so important. To take someone on a journey outside of their daily reality… to inspire… to evoke emotion and on occasion purpose… to disturb someone's point of view… all those things and more.
Do you make other forms of art?
I was a pro ballerina for a while then a pro musician, published author, painter and now nft creator. I'm a world builder.
Are you self taught or trained?
self taught for the most part but I did train in ballet of course and I have taken voice lessons to improve my range.
How did you come up with your specific style?
I am in love with Tim Burton and the worlds he creates… my pixie girls NFTs reflect that. As far as the September Mourning/ September Monsters collections… those come from years of reading comic books and loving the art in those styles from various artists
How has your style evolved over the years?
Yes …. the more I see in this world the more I'm inspired to experiment
What is coming in the near future?
Another collection of September's Monsters, 3 new graphic novels, a new album and lots of touring… plus performing at the Web 3 conference afterparty in Miami at Art Basel!
If you could collaborate with one artist who would it be? (and why)
I've collaborated with Sabet… I will be collaborating with Wes Henry on a Sound XYZ drop… I hope to collaborate with Gabe Weiss and Warhodl at some point in the near future as they are my friends and I love them as people and as artists… ThankYouX , BT and MShadows from Avenged Sevenfold would be dream collabs as well!
What was your greatest failure and what did you learn from that?
I've been signed a few times to different labels ad every time I didn't trust my gut, things went awry. Always trust your instinct as an artist. If you fail, let it be on your terms and your lesson. Fail Upwards.
What is your biggest piece sold
I sold one of my September Mourning Soul Collection pieces for upwards of 1 eth … very proud moment
How much did it sell for
over 1 eth!
Do you have any upcoming drops?
Yes. Sound XYZ collaboration with Wes Henry, New collection of September's Monsters, and a crazy Async drop!
Source NFT Culture