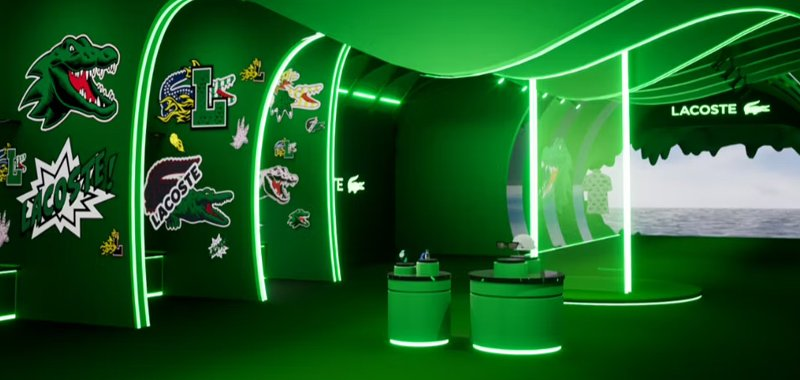 Web3 virtual reality platform Emperia has announced the drop of Lacoste's first-ever virtual store ahead of the Christmas holiday season.
Emperia and Lacoste have collaborated to create a stunning three-dimensional VR shopping experience based on several different showrooms.
Upon entering the first room, customers are taken through a crocodile's mouth, symbolic of the Lacoste brand. They find themselves in a showroom featuring five exciting shoppable seasonal products in 360°. Emperia has developed a gamification feature within the second room that enables users to interact with products within its Christmas range. The third room is token gated; exclusive to VIP customers possessing a Lacoste NFT.
Move Towards Web3
The clothing retailer Lacoste is the latest legacy company to move further into the NFT space, following the likes of Prada, Costa, and Adidas. To many, investment into the Web3 space by retailers such as Lacoste marks a steady uptrend signifying the adoption of Web3 technology. This speaks volumes that it's still happening in full swing into the bear market.
"Web3 engagement doesn't start at minting. The personalisation of shopping experiences, whether physical, digital or immersive, is the key to the future of Web3 customer journey. We are delighted to show that our on the shelves token gated solutions can be implemented in an environment like Emperia." – Pierre-Nicolas Hurstel, Arianee – CEO and Co-founder.
Source NFT Plazas