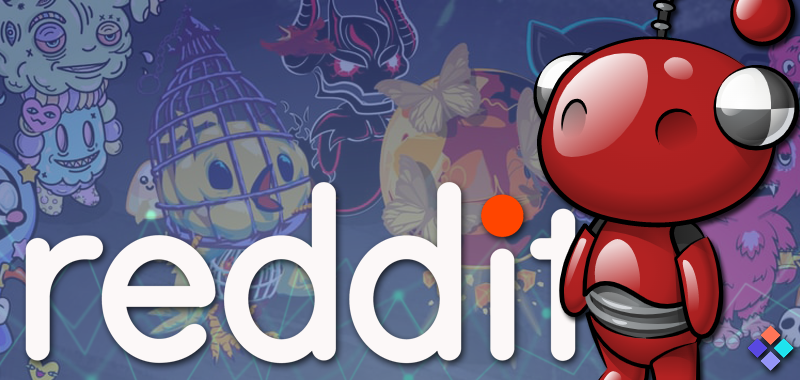 Since Non-Fungible Tokens, or NFTs, took the world by storm in 2021, people and companies have seen it as a necessary technology. Earlier this year, the popular social media platform, Reddit, became the latest entry on a long list of companies that have forayed into NFTs. However, the company is doing so with a lot of trepidation, so, find out a little more in this guide to Reddit NFTs.
Reddit is known for a lot of things but not a lot of people know the social media platform has its own digital collectibles.
Reddit, in July 2022, announced a new collectible project in partnership with independent digital artists on the platform and elsewhere. However, the company conducted the launch without referring to the items as NFTs. Despite this, the collectible functioned like NFTs in that they are tradable across multiple platforms and stored on a blockchain.
Before we go on, let's touch on the basics of NFTs. NFTs are tokens stored on the blockchain that represent ownership of an asset. Time has shown that anything could be a tokenized asset – pictures, audio, videos, and even tweet. The most important factor is that such an asset could be owned.
While these various assets could be turned into NFTs, PFPs and artworks have enjoyed the most success in terms of sales and popularity.
What are Reddit NFTs?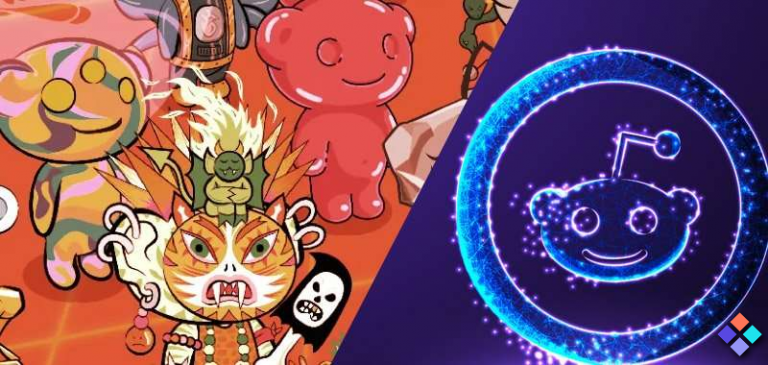 Reddit's CryptoSnoo NFTs represent digital collectibles modelled after the platform's own mascot, Snoo. The collection consists of limited-edition avatars that can be used as PFP on the platform. As mentioned before, Reddit relied on its community for the creation of the imagery, working hand-in-hand with Reddit creators and independent digital artists to create the artwork behind the avatars.
CryptoSnoos encompass all the core aspects of an NFT, except by name. As such, Reddit refused to call them NFTs, instead, referring to them as digital collectibles, which as a result, makes them easier to understand. As NFT technology has grown in popularity, so have negative sentiments surrounding it. Mostly owing to the numerous scams associated with NFTs, and a pervading distrust of anything new.
CryptoSnoos, however, up the collectible experience in terms of ease and costs. The collectible has a low barrier of entry as a user could get one for as low as $10. Likewise, Reddit created a Vault wallet where they are stored and can be transferred elsewhere.
The underlying technology powering the collectibles remains blockchain, and in this instance, Polygon. Polygon is a layer-2 network that helps users navigate many of the issues associated with Ethereum – the second-largest blockchain in the world.
Are Reddit NFTs worth buying?
The NFTs have since their launch enjoyed phenomenal success. At some point, four collections made their way to the top 10 NFTs by 24-hour trade volume on OpenSea. One in particular edged CryptoPunk to become number one in terms volume traded.
A number of factors are responsible for this. Reddit as a social platform is one of the first to show some attitude of friendless to cryptocurrency. So, to a lot of users, it was only a matter of time. Also, the platform boasts over 500 million users. This huge number of users, couple with the low barrier of entry helped the collectibles to fame-dom in little time.
The social platform currently sits as the marketplace with the most users, boasting over 3 million users. In comparison, that figure eclipses even NFT trading goliath, Opensea. However, for a lot of people, concerns concerns continue regarding overall trade volumes and whether the NFTs are actually worth buying.
When it comes to NFTs, it is important to do your own research. In the case of Reddit NFTs, they offer a form of digital flex for the holder, especially on the platform. Reflecting the fact that the world is increasingly becoming digitalized, and as a result, people are prioritizing digital identities.
Using these avatars on the platform is similar to how you will adorn your hand with jewelries or dress in nice clothes. Whether these NFTs are the next big thing or not remains to be seen. However, for the low-price, it sure wouldn't hurt to have one in your wallet, especially so if you are active on Reddit.
Where can you buy them?
After their launch, the NFTs were available to buy on the platform's avatar marketplace. Sadly, they have all sold out. This means, if you plan to get one, OpenSea is your only option for secondary sales.
But not to worry, you will find the NFTs in all categories; expensive and cheap. If you intend to buy now and flip later for profit, its wise to research the NFT's rarity and its uniqueness. For instance, the first 100 NFTs released are some of the most expensive NFTs in the collection.