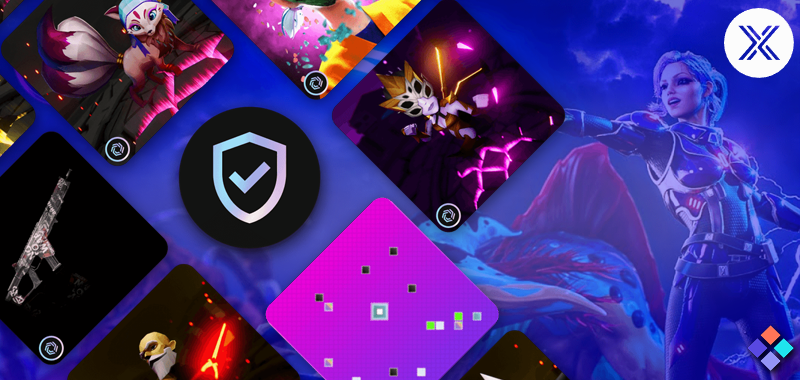 Leading NFT gaming protocol Immutable X is set to launch an all-access passport that will ease the onboarding of gamers to Web3. Dubbed 'Immutable Passport,' the tool will serve as a non-custodial wallet, gamer profile, and authentication solution for users. On this end, it resembles an Xbox Gametag or an Apple ID, where users don't require a password to sign on.
As a non-custodial wallet, the tool will not hold user private keys and will not be involved in signing transactions. That said, the Immutable Passport will allow players to access a suite of tools integrated into the system, such as a secure digital wallet, fraud protection, and seamless authentication across Web3 games and marketplaces.
The passport seeks to address the core issues plaguing various game companies within the Web3 realm. In a press release, ImmutableX notes that "customer research conducted by the ImmutableX team found that ease of onboarding, security, compliance, and plug-and-play features were the top priorities for development studios integrating Web3 components into their games."
Therefore, the passport should help Web3 gaming studios "drive adoption across mainstream audiences, maintain enterprise-grade security, and access meaningful player analytics." Additionally, when a studio integrates with the tool, it will have access to active players in the protocol's ecosystem.
When Is Immutable Passport Due?
The tool is set to debut in April, and the whole ImmutableX team is eagerly awaiting the launch. According to Robbie Ferguson, ImmutableX president and co-founder, the passport is necessary if "Web3 gaming is to reach a billion players." Thus, it will aid with onboarding in a visible and secure manner. Plus, it will "work across any game—mobile, console, or desktop."
He goes on to add that "Passport is a self-custodial wallet, where users can sign in with just an email and one-time password—it will be a game changer for players and radically reduce user acquisition costs."
The coming of Immutable Passport is much welcomed for the rapidly developing Web3 gaming space. Last August, the space was able to raise over $700 million to fund the development of Web3 games that utilize NFTs.
Source: NFT Plazas