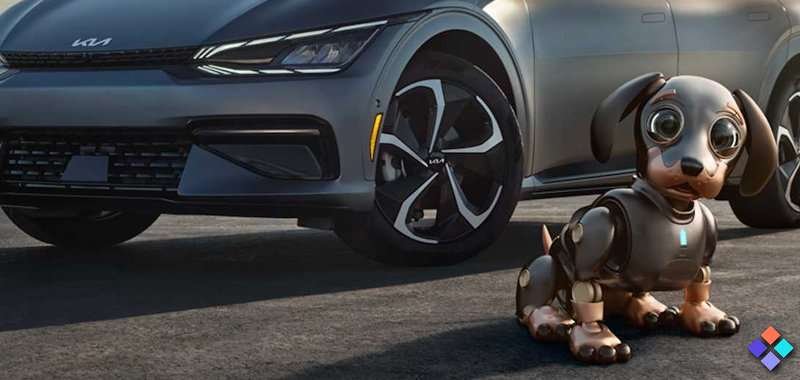 Kia America introduced its first-ever NFTs in February which dropped on the Tezos blockchain. Since the launch, the campaign proceeds have contributed to funding 22,000 pet shelters.
Through the drop, Kia set itself the worthy goal of raising funds for a nonprofit organization working to relieve overcrowded animal shelters. Achieving this by allocating 90% of the collection's primary sales to the nonprofit plus an additional share of the secondary market.
Furthermore, eight months have lapsed since the project started and the results are in. By auctioning thousands of robotic puppy-themed NFTs, Kia has raised $100,000 for the nonprofit The Petfinder foundation.
Here's a breakdown of the campaign's major wins :
10,000 "adoption pass" NFTs claimed in a free mint via the Tezos blockchain.
Then, another 10,000 generative versions went up for sale just a week later to coincide with the NBA All-Star Game on February 18.
The digital collectibles sold out on the Sweet NFT marketplace on the day of launch, generating $100,000.
A series of other rarer NFTs also contributed to the six-figure fundraiser.
Russell Wager, vice president of marketing at Kia America, spoke on the importance of The Petfinder Foundation, especially amid the easing of the stay-at-home climate which the pandemic initially rendered: "Many of us are aware of the increase in pet adoptions as a result of the pandemic. Although tens of thousands of animals have found their forever homes, pet surrenders to shelters are increasing as people return to work and there are many pets whose stories deserve to end as happily as Robo Dog's did in our Super Bowl spot".
The Kia NFT collection project represents a big brand stepping into the Web3 space to benefit charity. It's a shining example that the NFT industry has room for both profit-focused and not-for-profit-focused projects.
Source NFT Plazas