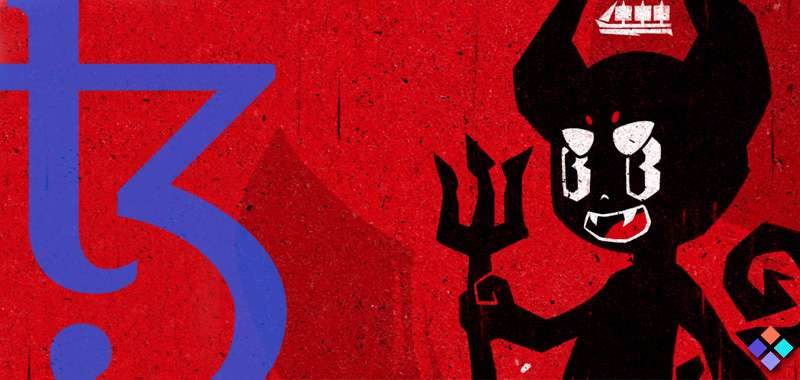 Football and NFT fans, rejoice! Manchester United's thunderous Tezos NFT partnership has gotten off to a roaring start. All in all, distributing a massive 750k NFTs in the short space of just 4 days, and consequently dominating the Tezos NFT transaction charts.
Now however, as the project continues to gather momentum, Tezos and Manchester United will move into the latest phase of the almighty NFT giveaway. Resulting in a frenzy of activity as football fans and collectors alike clamor to get a piece of this hi-tech Manchester United memorabilia.
Details About the Collection
Last month, Tezos and Manchester United announced a grand NFT giveaway, where they planned to gift fans their first NFT for free. This then manifested as a special NFT 'Key' which will unlock a series of incredible benefits. As the football club has confirmed, these 'keys' give access to its NFTs called 'the Devils,' each arriving in one of three rarity levels; Classic, Rare, and Ultra Rare. Following the drop, those holding a rare or ultrarare assets after the December 16, 2022 release can now unlock their devils as of December 21. While classic asset holders can unlock a Devil from December 22, 2022 subject to remaining availability.
So, what exactly is a devil? As per the official site, these represent "7,777 unique pieces of unique digital art, inspired by the past, present and future of Manchester United. Each has its own distinct traits that define its rarity, and they feed on the blood sweat and tears that fall on Old Trafford's hallowed turf."
The keys to these devils were given to Manchester United fans throughout December. The earliest of which, distributed to 50k members of the project Discord channel where the club is building a virtual community. Following the launch, the community has certainly responded well to these efforts so far. In the last 4 days alone, fans have claimed almost 750,000 NFTs from the football club and the Tezos blockchain has seen 6 times its usual activity. Both parties have noted that the level of activity seen by fans has only been financially viable because of the affordable minting costs offered by Tezos.
Given how much success this has seen in its early stages, expect even more action from Manchester United and Tezos.
Source NFT Plazas