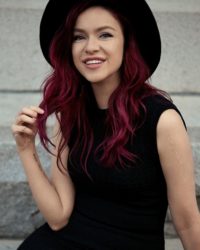 Where to find this NFT Artist and their NFTs:
This artist is available on: SuperRare OpenSea Makers Place
Tina was born in East Germany but Brit of Choice, having lived near London for the past 18 years. She is an incredible photographer having been featured around the globe. From fashion to art events including Art Basel, her unique style stands out. She began her journey into NFTs in 2021 and has seen massive success.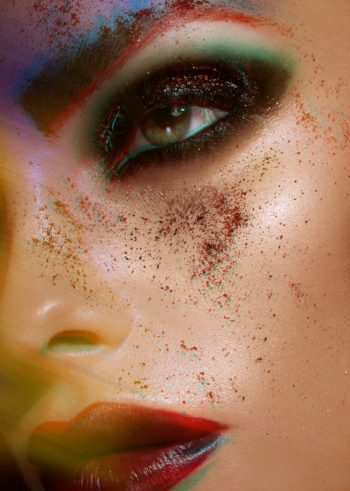 What is your favorite thing to do on a weekend?
I LOVE baking and decorating cakes and I watch cake decorating clips online to relax. I love going to watch live soccer and ice hockey and paint a lot, my mediums are watercolour and acrylic. Also gin…
One thing you cannot live without? My cat & coffee, both gets me up in the morning and keeps me going during the day.
Who is your favorite artist (Non NFT)? This may not be the most obvious type of "art" but my favourite is a fashion designer who sadly isn't amongst us any longer. Alexander McQueen's brave, fearless style has inspired many of my brainwaves, an incredible loss to the fashion and art world.
Who is your favorite NFT artist? I'm currently obsessed with @cyberyuyu… amazing bold style with a touch of humour, nothing I have ever seen done before!
What made you pursue NFT art? A suggestion by a friend made me look into NFTs, the prospect of being valued as an artist made me stay.
What is the one piece of NFT art you wish you had purchased but missed out on? The obvious answer here is probably "any punk and BAYC" but seriously to have any Bill Elis on the (digital) wall would be goals.
If you could travel anywhere in the world where would you go? I'm dying to discover Japan, I always wanted to go, it seems like such an eclectic mix of tradition and modern art!!
Link to Website: https://tinaeisen.com/
Social links:
NFT marketplace links:
Optional Questions
Biggest piece sold? https://superrare.com/artwork-v2/ayuthia-30677
Tina Eisen My Site: www.tinaeisen.com
NFT Art available on select Marketplaces
Source NFT Culture