Porsche, the high-performance sports car manufacturer, is taking its first step into Web3 with its first-ever NFT collection. In January 2030, the luxury company will launch a collection of 7,500 NFTs based on their 911 sports car. Patrick Vogel, the 3D artist based in Germany, will create each iconic piece.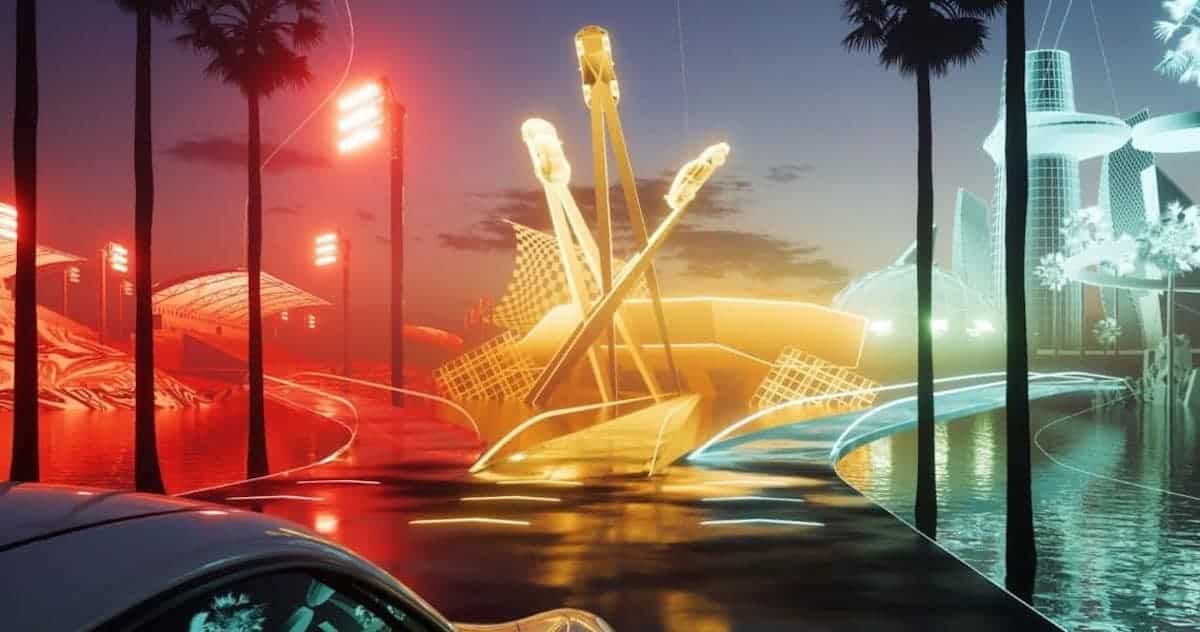 Porsche NFTs: The Ultimate Personalization Experience
Porsche is taking a unique approach with its NFT collection. The luxury company is allowing holders to choose the destiny of their NFTs upon purchase. To specify, holders will be able to pick between three paths for their Porsche NFT. These diverse paths include Performance, Lifestyle, and Heritage. Further, the choices you make will result in different utilities like "money can't buy" experiences.
In addition, based on the decisions that were made, various design traits will become available that you can add to your 911 NFT. Keep in mind there will be 150k different design variations making each NFT an iconic piece of art. In detail, at a later stage, Vogel will use the holder's feedback to transform each NFT into a 3D asset in Unreal Engine 5. To sum up, there are two phases of customization that grant holders the freedom to personalize their Porsche NFT.
When describing the 3D visuals of the collection, Lars Kramer, Porche's manager of innovation & methods, stated the team took inspiration from "Porsche heritage, typical Porsche elements, and modern lifestyle to create a token-gated and creative journey."
The future of Porsche in Web3
In addition to the Porche NFT collection, the luxury manufacturer is striving to integrate blockchain technologies into its ongoing and future operations. This includes incorporating the purchasing experience of the user, the supply chain, vehicle issues, and sustainability concerns into Web3.
"We've made our commitment for the long haul, and our Web3 team has every freedom to develop innovations in this dimension as well," said Lutz Meschke, Porsche's deputy chairman and member of the executive board for finance and IT.
The buildup is real
Porsche attended Mana Common's The Gateway: A Web3 Metropolis at Miami Art Week during Art Basel, where they held a panel. This focused everyone's attention on Porsche and its upcoming NFT collection. It was a great way for the team to publicize the drop, creating even more anticipation. Further, Vogel and visual artist Vexx were there to talk about the collection and the future of Porsche's presence in the space.
Furthermore, Porsche revealed a Miami art installation created by artist and designer Chris Labrooy. The installation will be displayed until December 3 at the Pérez Art Museum. It perfectly encompasses Porche's first steps into Web3: "dreaming big, without boundaries."
Why does Porsche wish to join Web3?
Porsche has made it clear that its vision is much deeper than creating an NFT collection that complements the luxury company. Despite the fact that it is an excellent entry into Web3, the company intends to do more. Deniz Keskin, Porsche's Director of Brand Management and Partnerships, stated that Web3 allows the company to grant access to exclusive experiences through NFTs and Web3 technologies. By doing this, the company is able to create a deeper connection with its customers than ever before. Porsche enthusiasts now have the opportunity to interact with the luxury car company in an exciting yet innovative way.
Source NFT EVENING