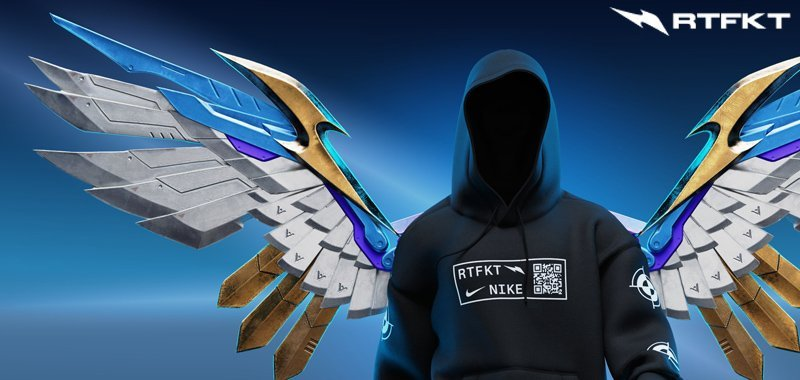 Next generation luxury brand, RTFKT, has continued its illustrious collaboration with parent company, Nike. This time, launching a brain-melting AR hoodie that exists in both the physical and digital dimensions.
The mighty fashion duo will launch a remarkable metaverse-ready NFT wearable, with an additional option to claim its real-life physical counterpart. The magnificent forward-thinking partnership will employ a 'near field communication' (NFC) chip, essentially providing a means for the digital asset to communicate with the stylish apparel, resulting in an augmented reality experience that will truly amaze and inspire all to behold it.
So, what on the face of it seems like an innocuous black hoodie, will come alive within the realms of augmented reality. A cacophony of tremendous non-fungible activity that allows owners to customize their unique clothing through the wonders of AR technology and effectively adorn their new awe-inspiring clothing with fine details such as wings, and probably a Nike 'swoosh' of some kind.
This latest instalment of technological wizardry will debut on July 21 to holders of CLONE-X and Dunks Genesis CryptoKicks NFTs. However, the limited supply will also drop on a first-come-first-serve basis, meaning there is no guaranteed allocation even for collectors.
Source NFT Plazas