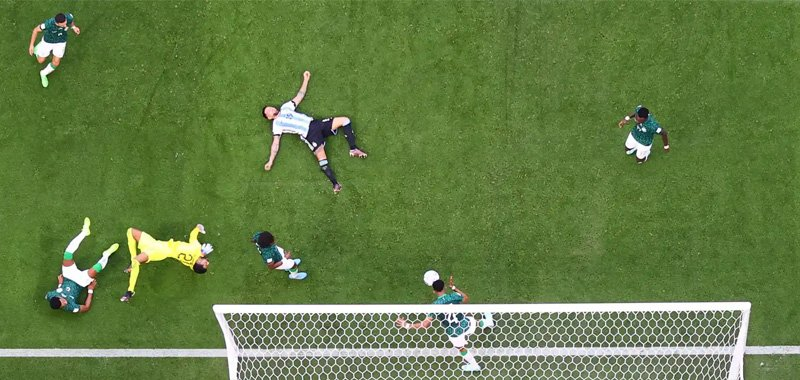 As it turns out, the worlds of NFTs and professional football share an unshakeable bond. This week, sales in a Saudi Arabian-themed NFT collection surged following the defeat of the 2-time champions, Argentina.
You may not have noticed, but folks worldwide get pretty worked up over the centuries-old game of 'kick the ball.' So much so that the results of matches have had a profound effect on vaguely associated NFT collections and fan tokens.
Dramatic Price Movement
On Monday, footballing giants, Argentina, slid to a surprise defeat against Saudi Arabia. As a result, Saudi Arabian NFTs surged as fans began reaching for their wallets while simultaneously offloading their Argentina fan tokens.
The Saudi Arabian NFT collection, named 'The Saudis,' witnessed a massive 387% uptake in trading volumes following the win. While on the flip side, Argentina's fan token dropped 21% in value immediately after the result. So, as the mightiest test of football on the planet begins to gather steam, expect more wild and unexpected movements in the world of NFTs.
Source NFT Plazas