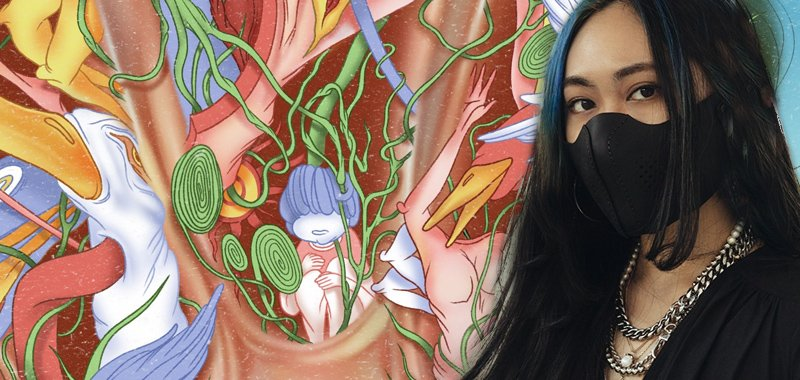 When contemplating the highest-grossing NFT artists of all time, many a mind will drift towards the likes of Beeple, Pak, and X-COPY. However, despite their individual successes, none come even close to the unfathomable volumes achieved by the mighty Seneca. Back in 2021, Seneca was the lead designer for the BAYC collection. Now she has left the indifferent apes in the dust as she embarks on her solo auction debut.
Since that eventful first foray into the NFT industry, Seneca has carved out a name for herself as a legitimate powerhouse of contemporary art. Now that she had shed the burden of 2D monkey commissions, Seneca is free to focus on what truly gets the creative juices flowing. Now the artist has produced a new series of deeply personal images that speak from the soul rather than a customer brief.
Her very latest collection features 3 unique artworks that explore the realms of invocation, emergence, endurance, and persistence. The new collection named 'Portraiture by Seneca' casts an intimate glimpse under the master artist's shadowy veil. The auction will also include a hand-painted piece, which is Seneca's first physical work to go on the market.
The brand-new body of works goes under the hammer via the Phillips auction site from November 29 to December 2. So, as the BAYC NFTs continue to falter, their spiritual life-bringer will continue on her ascendant journey.
Source NFT PLazas