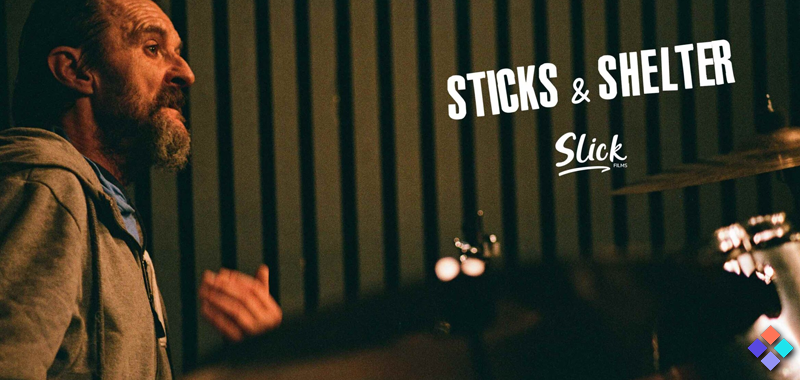 Slick Films, an independent production company run by Oscar-winning writer and director Rachel Shenton and Chris Overton, will tap into NFTs to raise funds for its new upcoming documentary. Dubbed "Sticks and Shelter," the documentary follows the life of Mick Donnovan, a recovering addict and ex-professional drummer.
Donnovan resides at the Macari Centre, a non-profit organization committed to helping end homelessness in Stoke-on-Trent. To this end, the location is run by former Manchester United legend Lou Macari and houses around 50 individuals, providing them with meals and shelter. Over recent years, tough economic times have put a strain on people's livelihoods, and Shelter estimates around 271,000 are homeless in the UK.
Sticks and Shelter aims to tell an emotional story of hope and friendship, and to fund the project it has turned to NFTs to raise £50,000. The fundraising will take place on Paus, a Web3 media platform that helps filmmakers finance and distribute films using non-fungible tokens. By participating in the initiative, NFT owners will stand to receive a share of the revenue, with 4 tiers of NFT, each unlocking exclusive rewards and benefits.
A Desire for Passionate Storytelling
According to Rachel Shenton, "Stoke-on-Trent usually gets media attention for all the wrong reasons and although Monkey Dust (a terrible synthetic drug) has a tight grip on the city. That bleak depiction doesn't tell the full story." She goes on to add, "Although Sticks & Shelter demonstrates that addiction and loneliness don't discriminate, it's also a hopeful story of friendship, love, and music."
Chris Overton shares a similar sentiment. On the motivations of the documentary, he notes, "One of the biggest driving forces of Sticks & Shelter is seeing Micky's lost passion for music and drums reignite in rare moments. My hope is that with the encouragement of Lou Macari and the deadline of a concert, Mickey might have another shot."
How To Fund Slick Films New Documentary
The actual fundraising will start on January 30th and run for a limited period. To be part of this exciting story, users can join Paus by connecting a crypto wallet, entering a username, email, and location. Then proceeding to select a tier and initiating the transaction. The first 'Supporter' tier costs 0.08 ETH, the second 'Co-executive Producer' costs 0.8 ETH, the third 'Executive Producer' tier goes for 16 ETH, and the fourth 'Digital Producer' will cost 0.4 ETH. As a result, each tier will boast different perks, benefits and share in revenure.
About Paus
Paus is a Web3 media company that helps filmmakers finance and distribute films using NFTs. Paus enables creators to monetize their work and engage with their community in exciting, new ways.
About Slick Films
Slick Films is an Academy Award winning independent production company. Previously, The Silent Child, written by Rachel Shenton and directed by Chris Overton, won the Oscar for Best Live Action Short at the 90th Academy Awards ceremony. In addition, they're joined by Mustapha Wehbi, a producer with a passion for untold, forgotten stories and unique voices, and frequent collaborator with Slick Films.
Source NFT Plazas