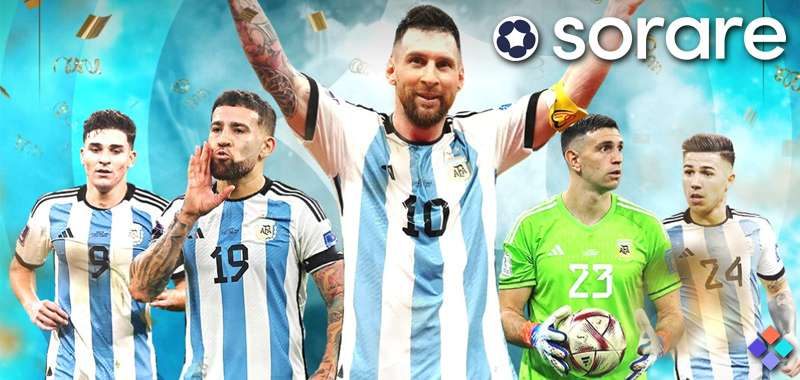 As teams racked up points during World Cup 2022, so did Sorare, the leading fantasy sports platform. Sorare sign-ups during the World cup reached 585K as a result of the global competition. The sign-ups set a record for the highest stats of any Web3-based sporting game ever!
Sorare, established in 2018, remains a top resource for fantasy sports gaming worldwide. Essentially, touting itself as a quintessential platform built by sports fans, for sports fans.
How does the Sorare platform work?
Players create their own fantasy teams and compete against each other.
Users collect digital collectibles of players and teams, which they can trade in marketplaces.
The Sorare Global Cup '22 is a free-to-play championship played on the platform.
Famed Argentinian player Lionel Messi scored a Sorare brand ambassador deal just last month. As a result of the partnership, Sorare gained press for scoring one of the biggest names in international sports. Also, Messi benefits from the deal through equity shares. Subsequently, during World Cup 2022, Messi reigned supreme as the top drafted player on Sorare.
The 585K signups included 3 of its games — NBA, MLB, and football. Plus, the astronomical World Cup statistics which climbed up to over 608,000 players participating in the game. Additionally, players created more than 37,000 private leagues.
The flood of Sorare signups during the World Cup invigorated fantasy sports fans and set the stage for more big wins on Web3 sporting game platforms.
Source NFT Plazas