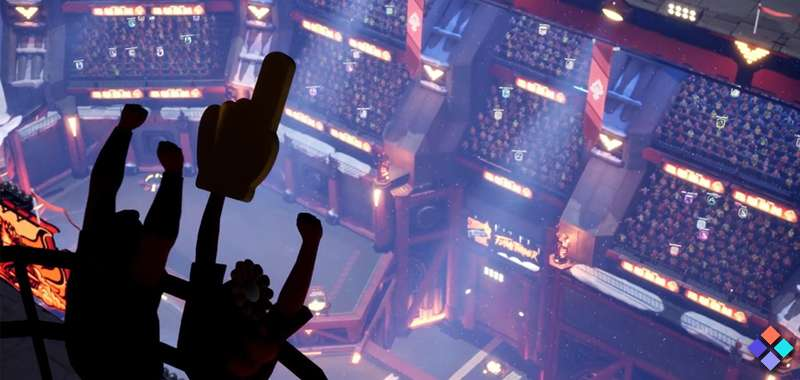 Blockchain technology has become an all-in-one technological marvel, spawning a wide variety of game-changing use cases. It keeps finding functionality in virtually all sectors of the corporate world, including the vast spectrum of entertainment industries. One of these use cases comes in the gaming sector where it has birthed a wide variety of top Web3 games.
What are Web 3 Games?
Web3 games are innovative digital titles developed on blockchain networks with two core concepts, decentralization, and GameFi. The idea of decentralization grants players total control over their gaming assets, while GameFi (Game Finance) incentivizes those taking part with digital tokens for playing games. These incentives often represent NFTs (Non-fungible Tokens), that users can trade on a number of marketplaces.
Web3 games have hitherto become a thriving sub-niche in the decentralized space as their perpetual adoption keeps attracting more investors to the sector. Experts predicted that the Web3 gaming industry will transcend $200B by Q4 2023. With several developers deploying quintessential digital games, making the industry more exciting and fun. Many games are in their nascent stages, while some are waiting to be launched. Read on to discover the top 5 games to watch out for in the year ahead.
Wildcard Game
Wildcard is a Web3 battle-arena game developed by The Wildcard Alliance, a gaming company co-founded by Paul and Katy Drake Bettner. Paul is a veteran video game developer and a co-founder of Playful Studios. Paul's career spans blockbuster franchises such as Halo Wars, Words with Friends, and Lucky's Tale.
Their newest game, Wildcard, is a triple-A web3 game that's been in the making for over 5 years. Born from the team's experience developing the real time strategy game franchise, Age of Empires, Wildcard leverages an "easy to pick up and play, takes a lifetime to master" formula as the foundation for an evergreen competitive game and enduring IP.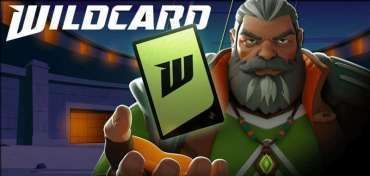 The joy of Wildcard is in the hum of the crowd. The thrill of seeing your Champion enter the Arena, the nervous excitement as a match begins. The proud cheers, the anxious groans, the hush that falls when something completely unexpected changes the game.
At its core, Wildcard is a PvP, strategic action game featuring web3 collectible elements. Players collect and build decks of cards that summon powerful creature companions, then fight alongside their summons in a dynamic arena surrounded by live and interactive fans and spectators. Wildcard combines the depth and replay-ability of Age of Empires, the broad appeal of Clash Royale, and the drama and watchability of League of Legends. It's part arena action game, part deck builder, part MOBA. It's simultaneously familiar and yet surprisingly new.
Wildcard has raised over $46m in funding from notable investors Paradigm, Griffin Gaming Partners, and Sabrina Hahn. The Wildcard platform is debuting on the Polygon network, one of the top gaming and scaling infrastructure chains.
Calvaria
Calvaria (dubbed "DUELS OF ETERNITY") comes in as a battle card game where players can duel, earn in-game incentives, and upgrade the cards to become the ultimate battlefield force. It features a free-to-play and a P2E version compatible with mobile phones and desktop computers. While additionally including an on-premise P2P marketplace to trade collectibles and NFT breeding for extra value and utility. Calvaria will leverage the Polygon network due to its lower transaction fees and higher scalability to deliver its top-notch gaming experience.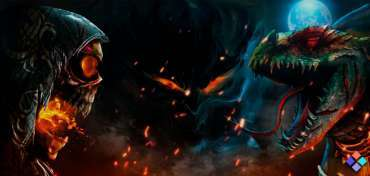 The Calvaria Universe consists of three ecosystems alongside their respective characters; they are
Arcilla Vivina: Its three characters are SANTA MUERTE, EL MAVITO, and EL PESAVO.
Miaquilia: Its three characters are QUETZALQOATI, OCELOTI, and YAHUI.
The Void: Its three characters are THE VOID, CROWING DUSK, and EYE OF VOID.
Calvaria's employs the native token $RIA, an ERC-20 token currently on pre-sale, with a maximum supply of 1,000,000,000. According to its roadmap, its NFT drops, token launch, CEX (Centralized exchange) listing, and INO (Initial NFT Offering) will commence in Q1 2023 on KuCoin, Gate.io, and XT.com. KuCoin, Polygon studios, Gate.io, NFTb, WIND VANE, Zelwin Finance, Chainplay, and XT.com all support Calvaria.
Meta Arena
META ARENA is a Metaverse game with an on-premise NFT platform. Players can connect to various game worlds by collecting avatars and using them to play in the META ARENA to earn a $META token(a KIP-7 token standard). Built on the Klaytn network, the META ARENA is a multi-ecosystem that consists of three sub-ecosystems:
The Avatar ecosystem, where KIP-17 NFTs (avatars) are summoned.
The Play to Earn ecosystem, where gamers use summoned avatars to play several fun games of META ARENA to earn rewards.
The Platform ecosystem, where tokens and NFTs issued on the META ARENA server are traded. It also represents an introduction pad for new web 3 games with its no-code feature that supports tokens and NFTs' contracts.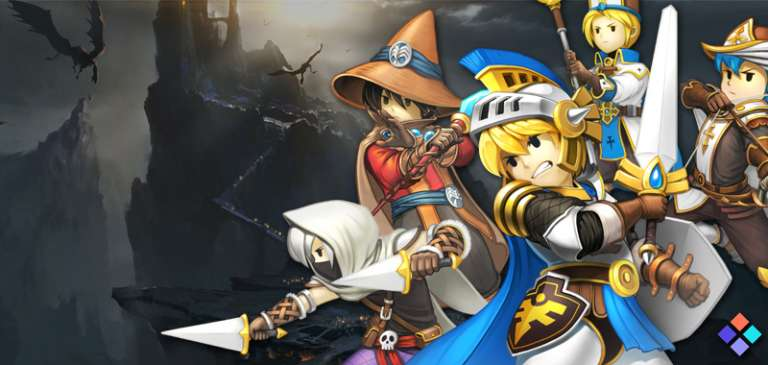 There are 10 adventure games on the META ARENA, including "Support for the War of the Incubus," "Collecting Gorgon's Hair," "Defending Attacks from Pegasus," "Eliminate a swarm of zombie crocodiles," and more.
Blocktrucks
Blocktrucks is a PAE (Play and Earn) multiplayer web 3 racing game. It features truck racing competitions on stadia with challenging race tracks like tarmac, sand, mud, and snow for racers to exhibit their racing skills. The game allows players to customize their trucks to their preferred paints, decals, tire sets, and nitro boosts, all existing as NFTs that can be earned or purchased on marketplaces.
Within the game, players ca earn the ecosystem native token, $TRUCK, in time-bound racing tournaments. Blocktrucks has seven ranks: Bronze, Silver, Gold, Platinum, Diamond, Champion, and Grand champion. The rank defines the magnitude of rewards earned in a race; the least or starting rank is bronze, while the "Grand Champion" is the highest.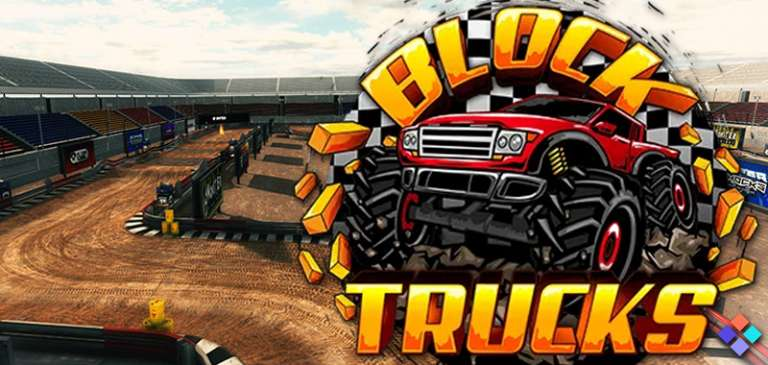 Racing tournaments will take place on 19 different NFT stadiums that prospective gamers can purchase prior to the game launch. These stadiums can be customized to the owner's preferred track layout, seating colors, barriers, stadium logos, and billboards. As a result, stadium owners will earn 10% of $TRUCK tokens from all races hosted on their track. Aside from that, stadium owners will also earn a share of the advertising revenue generated by billboard impressions and in-game advertising allies.
All NFTs are currently minted on Jumpnet (Enjin's private fork of Ethereum) and will be launched alongside the Blocktrucks game and $TRUCK on WAX I Q1/Q2 2023, according to its roadmap, AtomicHub will be the marketplace for NFTs.
Treeverse
Treeverse is an MMORPG (Massively Multiplayer Online Role-Playing game) built for mobile devices. It is the brainchild of Endless Cloud, a seasoned 42 member team, including two co-founders. Built on the Ethereum network, it has three modes of gameplay:
Quests and Exploration
Building and Forging
Cooperate and Fight
Treeverse's main in-game collectibles consist of Nftrees, Plots, and Timeless avatars.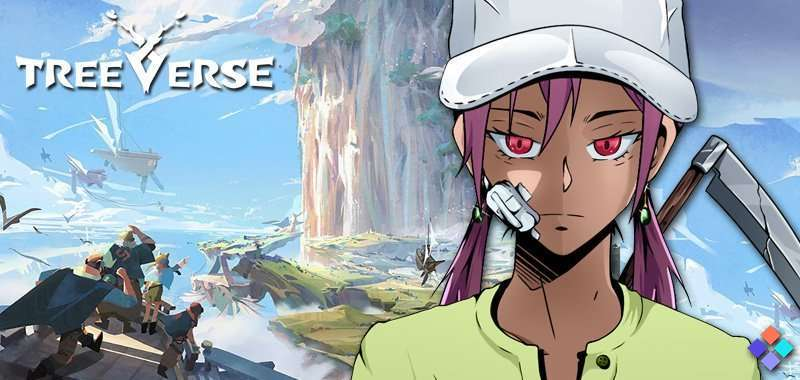 Nftrees – Fruit-bearing NFT trees. Holders of Nftrees can set a $ROOT price for their fruit. Each Nftree produces unique fruit based on its traits, which holders can then sell to other players.
Plots – Lands in the Treeverse ecosystem. The owner can develop them or lease them to adventures at an agreed price.
Timeless – A unique set of avatars designed for multiple virtual worlds, including the Treeverse.
Its native token is $ROOT, an ERC-20 token standard. Since the game is set to launch in early 2023, all in-game collectibles can be purchased on OpenSea.
Conclusion
Web3 games represent a thriving and rapidly growing subsection of the market which are projected to record a significant boom in years to come. Web3 games come in all shapes and sizes, but generally fit within the MMO or MMORPG styles of gameplay. MMO (Massively multiplayer online) games can represent single or multiplayer combat or conquest games, while MMORPGs conceptualize community and social interactions. MMORPG offers an immersive gaming experience because it supports PvP (player versus player) combats alongside other features like crafting, exploration and trading.
Source NFT Plazas