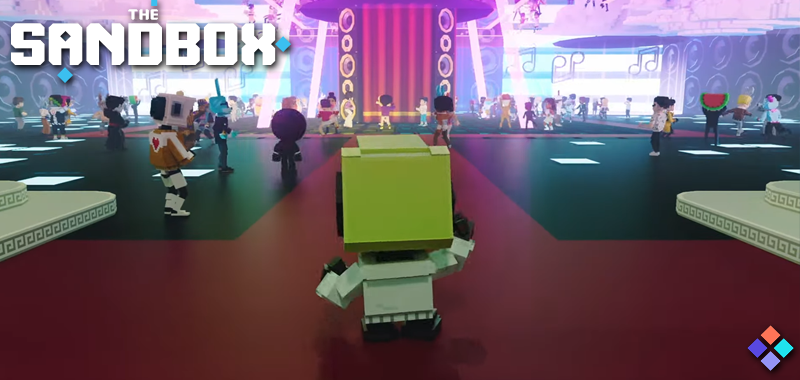 Warner Music Group is set to debut the World's Biggest Demo Drop DJ contest in The Sandbox Metaverse. Over the past 20 years, the event has been responsible for launching the careers of many DJs in the electronic music scene. Now 5 DJs/music producers have a chance to launch their careers on various platforms, including one of the leading decentralized virtual worlds in Web3.
WBDD operates under the supervision of 'Spinnin' Records,' a Dutch electronic music label affiliated with Warner Music Group. The event will take place from January 26 to February 8, and it is open to anyone who wants to participate.
All participants need is a KYC verified Sandbox account, then they can jump in and engage with the various quests. That said, those managing to complete 80% of all the quests will stand to win 1 piece of memorabilia and a share of the 50,000 $SAND reward pool. Meanwhile, an additional 50,000 $SAND prize pool will await those who complete 80% of the quests and also possess a WMG pass.
Spinnin' Records encourages new DJ talents from around the world to submit their best demos and stand a chance to win "an official Spinnin' Records or Music Freedom release." So far, there have been over 2,000 demos submitted.
That said, Mike Williams, a renowned electronic music DJ, producer, musician, and remixer, will serve as the ambassador of this program. He is on the Spinnin' Records roster and has been active since 2008, while superstar DJ Tiesto will also be part of the official jury.
Why Did Warner Music Choose The Sandbox Metaverse?
Spinnin' Records plans to continue its collaboration with the Sandbox Metaverse. The goal is to collaborate on more "exciting and innovative" community engaging Web3 initiatives.
Warner Music Group initially partnered with the Sandbox a year ago to build a music-themed world in the Metaverse. The goal was to create immersive experiences that empowered its artists to engage with their fans. Furthermore, the music label had a desire to reach the global Sandbox community, thus generating new revenue streams.
Source NFT Plazas