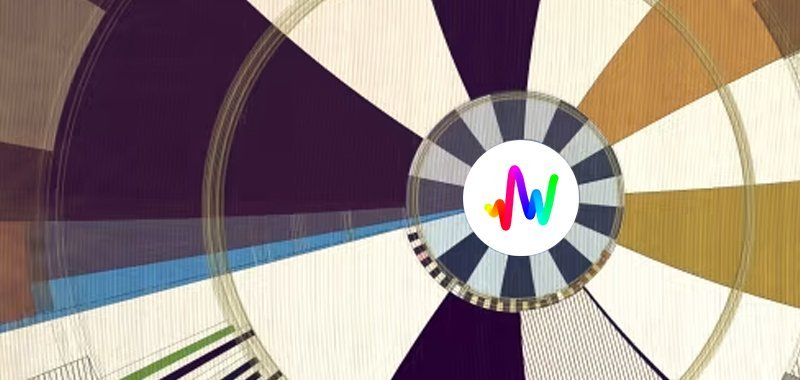 Do you know where you can find some the world's most innovative digital art? ArtBlocks.io is one of the most interesting digital art platforms, and the primary platform for generative art NFTs. Generative art is created by an autonomous system like a computer algorithm. Think of art created by computer coding.
Many people believe generative art will radically change the artworld over the next decade. That is speculation but this form of art is definitely interesting and making a splash in the blockchain technology space.
What's So Interesting About Generative NFT Art?
Art Blocks NFTs represent the intersection of generative art and blockchain technology, specifically NFTs. Art Blocks NFTs are built on the Ethereum (ETH) network. When an Art Blocks NFT is generated, the result can be anything from a static image to an interactive 3D model.
Let's take a quick detour to give a brief explanation of NFTs. In simple terms, NFTs, Non-Fungible Tokens, are unique and cannot be exchanged for one another. Think of a painting, for example a Rembrandt. You cannot exchange a Rembrandt for a Picasso painting. They are not interchangeable.
An NFT is a store of ownership. It is like a title to digital artwork once purchased. In the case of Art Blocks, you purchase a generative NFT art piece. And because it is minted on the blockchain, the transaction is transparent and immutable.
What is Art Blocks?
Launched by Erick Calderon in 2020, the Art Blocks platform displays carefully curated generative art. The tokens minted on the platform contain a unique hash string. Because each piece of art is generated through generative mining technology, each piece is unpredictable and unique. This unpredictability is part of the attraction to the art. You never know what you are going to get and so many collectors find it thrilling.
Art Blocks appears to be committed to social impact by adhering to a 'corporate giving strategy that runs parallel to the incredible generosity facilitated by the artists on our platform.'
From its inception through 2021, the Art Blocks platform recorded massive sales volume, with over 9,000 collectors worldwide. The high interest in spring of 2021 also coincided with the Bored Ape Yacht Club's generative profile picture growth.
3 Types of Art Blocks Projects
Curated
These are collections chosen by Art Blocks. Art Blocks states their policy is to carefully review and select the collections submitted to their platform so that only the top NFT collections are curated.
Playground
As the name implies, these projects are more experimental and do not undergo the scrutiny and review process that curated collections do. Only artists who have curated collections on the platform may contribute playground projects.
Factory
This is a more general, open collection. Artists who launch pieces in the factory must wait until all of them sell before they can launch additional collections.
In the Art Blocks NFT world, some of the most successful NFT artists were:
*Fidenza. Created by Tyler Hobbs, Fidenza is a curated project line that consists of 999 unique art blocks.
*Ringers. This was a curated project created by Dmitri Cherniak. One of the pieces, Ringers #879, sold for a whopping $5.8 million. This was a history-making sale and was the highest NFT sale at the time.
Ready to Learn More and Get Involved?
Artblocks.io has a detailed FAQs page that guides you through common questions. It is text and video and just about every answer you could imagine. You can find a wealth of information about prior projects and how to invest or submit your own generative art.
Some people say generative art will play a big role in the art of the future. Only time will tell. In the meantime, it is exciting to see what is unfolding and to watch the digital art space expand.
Source NFT Plazas