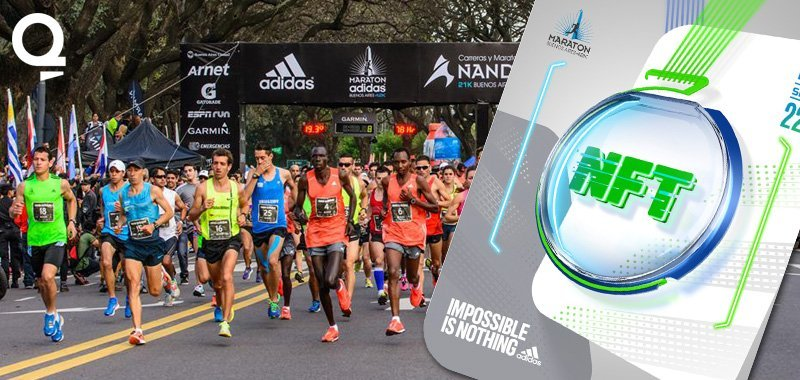 In a refreshing display of customer focused non-fungible tokens, Adidas has partnered up with Web3 team, Qurable. Together, issuing a unique NFT medal for those completing the latest Buenos Aires International Marathon.
With crypto dominated by wild speculation and get-rich-quick schemes, it's always pleasant to see an NFT project that prioritizes function over income, as demonstrated by the incredible new initiative made available via the ground-breaking Qurable platform.
Through their efforts, Qurable designed the grand new tokens under supervision of Adidas. Each with the prime function of recording the name, event and time of each competitor in the race, while also unlocking merchandise for them to claim at their local Adidas store.
In order to make the scheme accessible to everyone, Qurable simplified the NFT collection process by removing the hurdle of setting up and maintaining a personal crypto wallet. Instead, allowing them to interact with the tokens directly through the Qurable interface, while also including the option to send the digital medal to an external location.
So, never again will those crowning achievements become lost to the ravages of time, as certificates turn to dust and memories fade. Therefore, by utilising the incredible power of the blockchain, those past glories can now live on forever, undiminishing in their resplendent immutability.
Source NFT Plazas