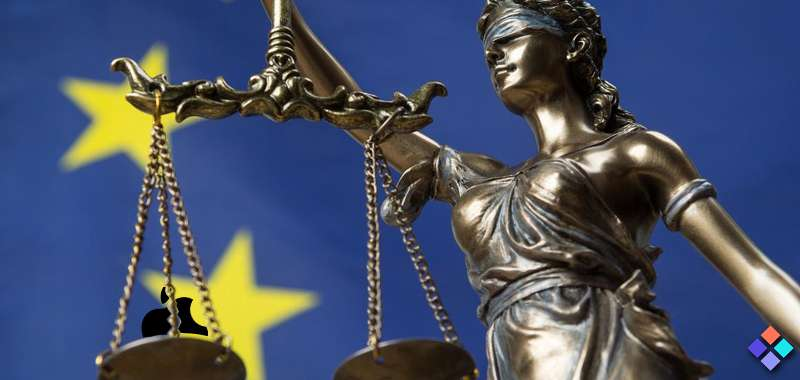 The entire Web3 ecosystem has reason to rejoice following the announcement of an upcoming EU Act. Currently, Apple has stringent in-app policies that are unfavorable towards NFT developers or traders. This Act represents a big win for NFTs as it means Apple must allow 3rd party app stores on its platform.
This new development comes as part of the EU Digital Markets Act which goes into effect in May 2023. The aim of the act is to prevent large online platforms from acting as "gatekeepers" in digital markets.
Why is this a windfall for NFTs and crypto?
The Act is big news for Web3 as Apple has actively tried to stop or limit crypto-related transactions. First, in September 2022, Apple began charging a hefty 30% fee to NFTs traded within their app. This meant app companies, many of which were on a tight budget, would have to endure a 30% commission. But as if that wasn't outrageous enough, just one month later, Apple's next anti-NFT policy meant they outright banned NFT gated content on the platform. Additionally, apps were not permitted to support cryptocurrency payments. Back then, it looked like a lost cause for NFTs on the Apple marketplace. That is, until now, marking a massive turnaround because Apple is a mega platform for developers and traders alike.
Apple is one of the most recognized brands in the world, backing up its IOS dominance with its own high-revenue Appstore. In 2021, this app marketplace generated gross revenue of over $85 billion USD through in-app subscriptions, purchases, and premium apps. Basically, it's a megastore that has previously stifled the NFT market, however, the new ruling will give NFT companies a boost, and give them a fighting chance in the highly competitive digital landscape.
This is an EU stipulation, meaning it only pertains to those in the European Union. Regardless, it's a promising development in the crypto and NFT space that will hopefully lead to additional rulings making trading in crypto products safer and easier.
Source NFT Plazas