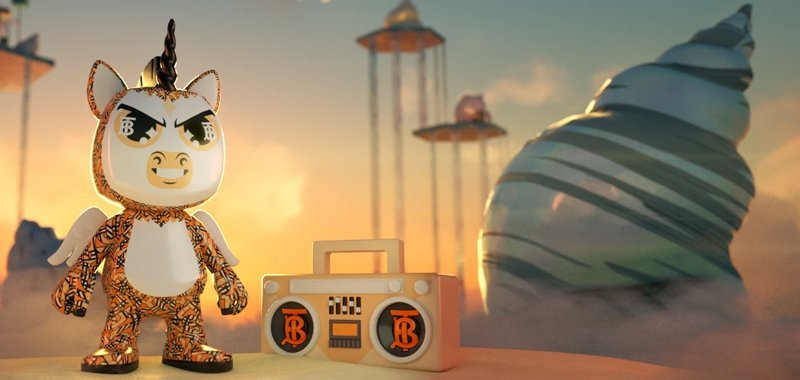 Non-fungible pocket of digital chaos, Blankos Block Party, has returned with a sequel to last year's Burberry collaboration, bringing a brand new, and impeccably dressed fully playable character into the fold.
This second outing for the unlikely partnership will see Minny B the mystical unicorn arrive on the scene, dressed up to the nines in Burberry's all-new TB summer monogram print. As a result, fans can get their hands on this shiny goodness at 4pm UTC/9am PST on June 22 via the Blankos shop.
All in all, 750 items will hit the market, retailing for 35,000 Blankos Bucks ($349.99) a pop, with each purchased character complete with a unicorn horn and wings, designed to soar through the Blankos world.
If all that isn't enough, Blankos and Burberry will also drop a number of exclusive accessories, each of which are designed to add a little more panache to those chaotic Blankos shenanigans. As it stands, those with a touch of style can purchase boom boxes, themed footwear, horseshoe necklaces and that most coveted of communication devices, a 'Shellphone'.
"The metaverse provides limitless opportunities for us to flex our imagination and connect with our customers…" "…Luxury is an industry built on fantasy and expression, so in many ways, gaming is a canvas perfectly suited to bringing these dreams to life." – Rachel Waller – Burberry VP of Channel Innovation.
Source NFT Plazas