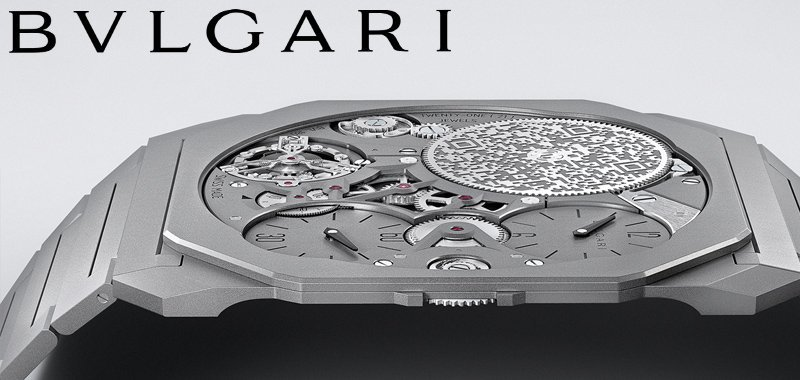 Manufacturer of tremendous timepieces, Bulgari, has integrated NFT tech into its latest wristwatch, enabling an additional digital aspect to its latest device, as well as providing proof of ownership.
Bulgari's $440k Octo Finissimo Ultra timepiece represents the pinnacle of mechanical craftsmanship, bringing together the digital and physical domains in one perfectly presented device. Taking centre stage on the largest gear in this elegantly constructed keepsake, owners will find a QR code which upon scanning, will take the bearer to a digital representation of the finely tuned accessory.
In addition to finding a high resolution, animated rendering of the incredible wristwatch, explorers will also be able to see a wealth of information relating to this clockwork masterpiece, including its history and concept as well as design sketches and manufacturing process.
Measuring at just 1.8mm thick, the exquisite timepiece holds the record for the world's thinnest mechanical wristwatch. Achieving this incredible title, by using the latest cutting-edge tooling techniques, as well as the finest sandblasted titanium and tungsten carbide that money can buy.
So, for the ultimate flex in the NFT realm, consider this gloriously opulent piece of Bulgari history, where digital meets the physical, resulting in the perfect blend of old meets new.
Source NFT Plazas