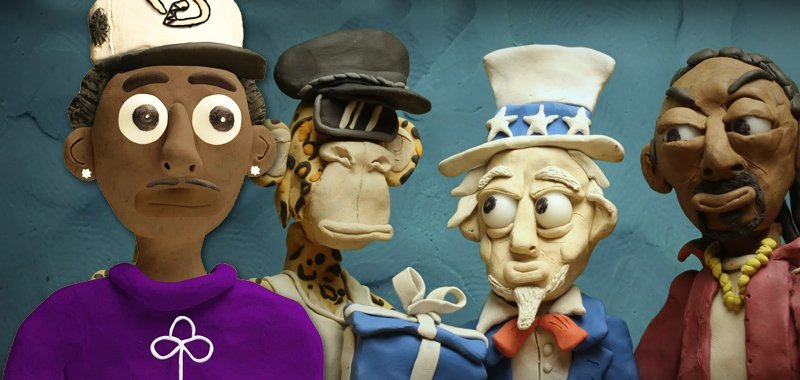 Cardano-based NFT project Clay Nation unveiled a new music video featuring two rap legends and a blockchain co-founder within its frames. The video showcases the talents of the father and son musical duo Snoop Dogg and Champ Medici, featuring a rough-spun cameo from Cardano head honcho Charles Hoskinson.
In April, Snoop, and his son Cordell Broadus, aka Champ Medici, announced a collaboration with the Clay Nation project. It is initially acquiring LAND within its onboard 'Clayverse' and launching a series of partnered collectibles. The formidable rappers have taken the alliance further by collaborating on a new music video.
For the release, the multimedia team has combined live-action footage with clay-based stop-go animation. Therefore, creating a stark contrast between the indulgent lifestyle of a classic rap video, with the surreal imagery of the Clayverse. Champ can be seen climbing aboard a series of fast cars, private planes, and farm machinery with Charles Hoskinson. All the while, Mr. Dogg graces the production entirely in clay form.
Throughout the video, keen-eyed NFT experts will spot several iconic NFT brands, including Bored Apes, CryptoPunks, and Clay Nation characters. The footage represents another medium where NFTs can integrate within the traditional world.
Source NFT Plazas