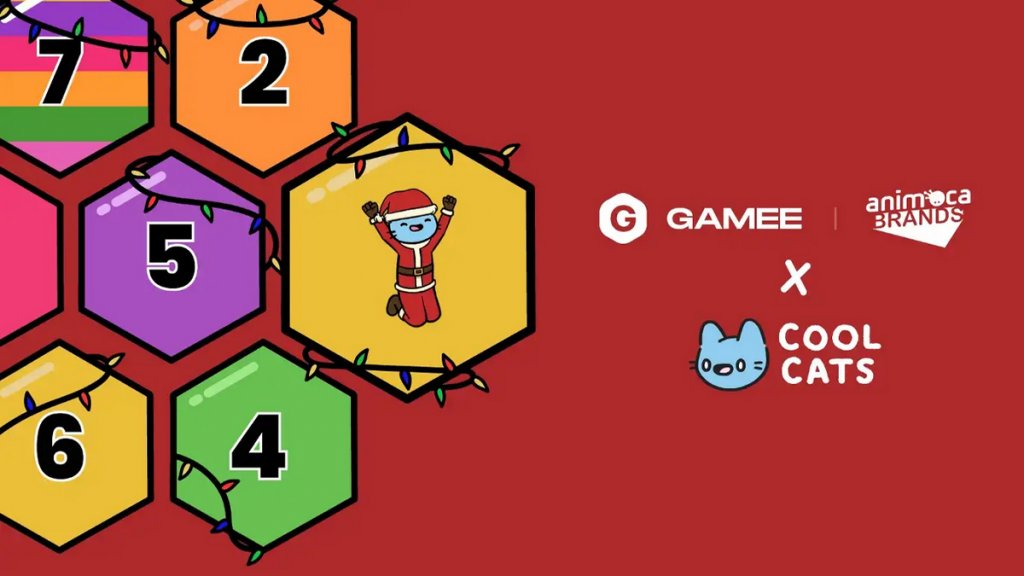 Once again, Cool Cats is teaming up with GAMEE to provide some holiday happiness to the Arc8 app. Here's a new Cool Cats Combinations for you to enjoy, with a wintry twist. A hexahexahexahexahexahexahexahexahexahexahexa
From December 8-12, gamers can compete for various Cool Cat-themed prizes by achieving high scores. The following is a list of potential prizes:
Tier 1: The chance to win 1 of 4 Cool Pets (eggs)
Required points = 165,000
Tier 2: The chance to win 1 of 10 Cool Cats Holiday Sweaters or 1 of 5 Cool Cats FC jerseys
Required points = 110,000
Tier 3: The chance to win 1 of 50 Cool Cats G-Bot Starters
Required points = 55,000
When you reach the required number of points for each level, you will be automatically entered into the prize pool drawing. Eligible gamers can win a selection of prizes, which will be delivered in three successive draws on December 13.
Participating in ARC8's 6th season (which begins on December 1) can win you a piece of the $4.5 million GMEE token prize pool, which is distributed as follows:
375,000 GMEE in the Season Leaderboard
Up to 1,000,000 GMEE in dynamic prize pool tournaments
2,000,000 GMEE in G-Bot tournaments (+ 230,000 OMP)
220,000 GMEE over 9 Weekly Draws
55,000 in GMEE vouchers
Up to 850,000 GMEE in activity rewards (qualification, Daily Streaks, Daily Tasks)
Join Cool Cats for an Ask Me Anything (AMA) on Discord on December 7 at 10 a.m. ET in their #gamee-arc8 channel: https://discord.gg/coolcatsnft to find out more about their partnership with GAMEE and Arc8.
Source NFT NEWspro