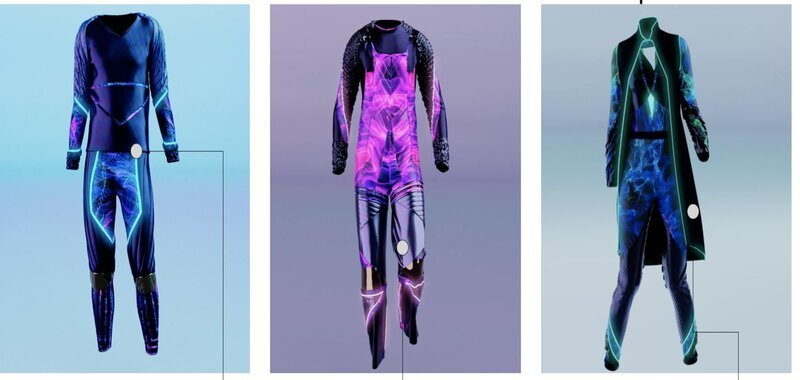 The love for cryptoart and collectibles is soaring higher and higher every day, but have you bought any digital fashion NFTs yet?
Digitalax, the first digital fashion operating system, and DressX, the first international digital fashion retailer, are currently hosting Auction05 on Crypto Fashion Week.
Exclusive garment NFTs are up for auction until February 26th 5PM UTC. A handful of talented and cutting-edge designers and artists are part of Crypto Fashion Week. You can purchase garments made by MarGuiza Studio, Jonathan Wolfe, Vitaly Kovalev, Emotionull, Alyona Bruikhanova, SamJ Studios, Msistema, Vansesign, Ava Designers, ManWithNoName, Maria Ruanom, SphericalArt, and others. 
Buyers receive an FBX file, Graphic MP4 file, a DressX Filter, and what is called a 'Child NFT' material components. Previous collections have sold out for some pretty hefty prices, with the largest bid being 80.1ETH ($130,175.31 right now). What will the largest sale of Crypto Fashion Week be?
DressX will also be hosting an auction for a special NASA Space Dress on February 24th at 4PM PST. Follow them on Twitter to stay up to date with the latest digital fashion releases and designs.
If you're a digital designer and want to join the Digitalax team, fill out the application form here.
Source NFT Plazas