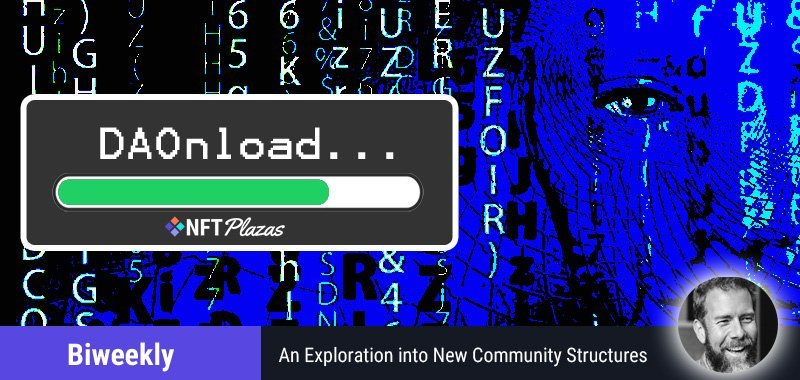 Staying active is not just good advice for our friends that are getting older. It's even better advice to power the next evolution of DAOs. Many of us understand how they work, the compelling aspects, and the potential pitfalls. One of the biggest challenges is sustaining momentum after a catalyzing event.
Humans assemble pretty quickly with a proper message and shared mission, but keeping them engaged and interested becomes more of a tricky proposition. Sadly, none of this is addressed in the "autonomous" part of Decentralized Autonomous Organizations.
The good news is there are talented DAO builders that are exploring, learning, and sharing to help refine our approach to organizing communities in shared action.
A Thought From History
Action is motion, and motion is generated by forces. These forces can have different effects on the things in motion. I am reading a book by Walter Russell called The Universal One.
I was led to it after finding a quote from Nikola Tesla directed to Russell. Tesla said of Russell's work, "Lock this cosmic knowledge in a safe for 1,000 years until man is ready for it". Russell presented the concept of a universe made of one substance controlled by electrical and magnetic forces. The electrical forces are attractive and centripetal as they give the illusion of form, while the magnetic forces are repulsive and centrifugal disassembling form back into the ether.
Russell also explains that all realities we witness or appear to witness are rooted in motion generated by the action of these forces. I know, these are pretty esoteric concepts, but I reference them here to share a little bit of my most recent headspace.
Improving DAOs
The inner workings of DAOs, either the entire group or smaller teams within it, could be considered oscillations between these two forces. Without formal hierarchies, DAOs allow team members to assemble in a loose federation to complete a task, and once that task is completed, that team is uncoupled, folding back into the larger population within the DAO.
Centripetal forces bring them together and centrifugal forces recast them back into the larger pool. If we changed the length of engagement from a marathon to a few sprints, could that help overall momentum and enhance the member experience? Maybe instead of trying to hold the attention and energy of all members, the DAO could offer the potential to participate in many smaller projects without a larger administrative commitment.
The future of work has been trending toward more of an independent, freelance mindset, which could play a big role in how the concept of work is organized. More importantly, many are considering fulfillment as a prerequisite similar to insurance and PTO.
Fulfillment is nearly as esoteric as Russell's explanation of the building blocks of the universe, but the hardest things to explain are usually the most important.
Impossible or Unstoppable?
To many, DAOs seem as impossible as Russell's ideas, but as Tesla remarked, the majority of the world may not be ready to explore them. We are conditioned to believe that a desk is a solid piece of wood, while Russell would explain the desk as just a collection of pieces of a universal substance pulled together by a positive electrical force in slower motion offering the illusion of solidity.
Both roughly explain the concept of a desk, while the latter offers a new perspective on something we were taught to believe. It remains uncertain whether DAOs will become a universal structure to organize and activate people around a particular mission. However, they do present a compelling, albeit generally ethereal alternative.
Let's all keep trying things until we can unlock the safe where we've carefully stored our cosmic knowledge.
Source NFT Plazas